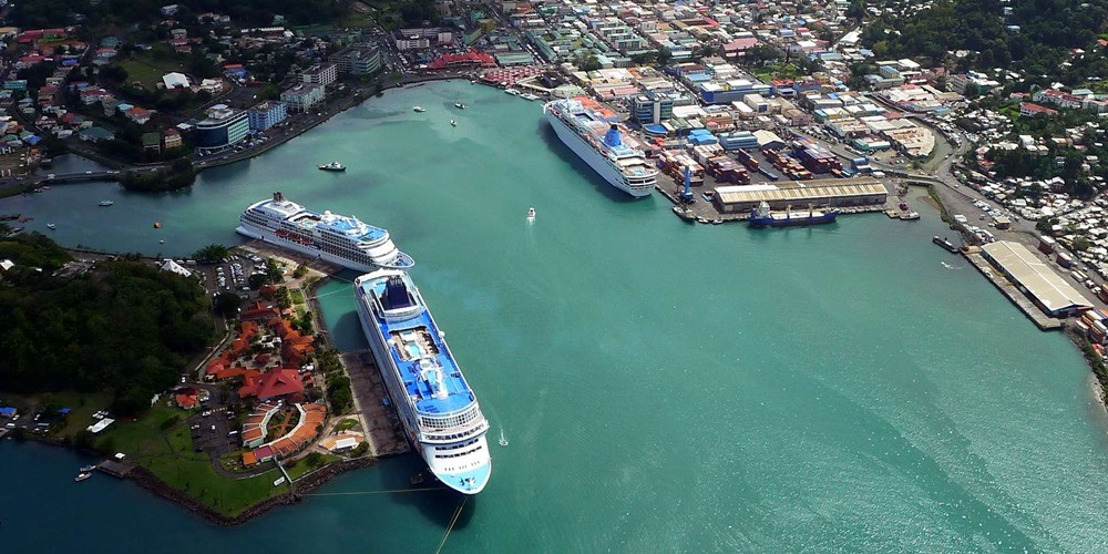 COP24: Mitigation and Resilience Action Plans for Ports
COP24 Update
Friday, December 14, 2018 — KATOWICE, Poland - The Organisation of Eastern Caribbean States (OECS) lent its voice to a discussion on the future of climate action plans for ports as the region seeks to ensure the inclusion of both mitigation and adaptation measures in long term maritime policies.
The event, organised by the Oceans and Coastal Zones Thematic Group and the Transport Thematic Group, focused on the role of ports in decarbonising the maritime transport sector, as well as measures that will improve their own resilience in this role.
Climate Change & Disaster Risk Management Coordinator at the OECS Commission based in Saint Lucia, Mr. Crispin d'Auvergne, spoke on the criticality, and extreme vulnerability to climate change, of Caribbean (and especially OECS) air and sea ports, as highlighted by recent studies conducted by the United Nations Conference on Trade and Development (UNCTAD).
"Given their location in low-lying coastal areas, the air and sea ports of the OECS region should be viewed as a network, rather than as a collection of individual facilities," Mr. d'Auvergne said.
During his presentation, Mr. d'Auvergne called for more assessment work and for greater investment in making regional ports more resilient.
The session also addressed the connection between oceans and transport and the Sustainable Development Goals (SDGs), such as SDG 12, which guides the formulation and implementation of policies, mechanisms and partnerships to ensure sustainable consumption and production patterns (SCP) in the global economy.
| | |
| --- | --- |
| | This story aligns with OECS Strategic Objective No.2: Resilience. |
OECS Communication Unit Organisation of Eastern Caribbean States