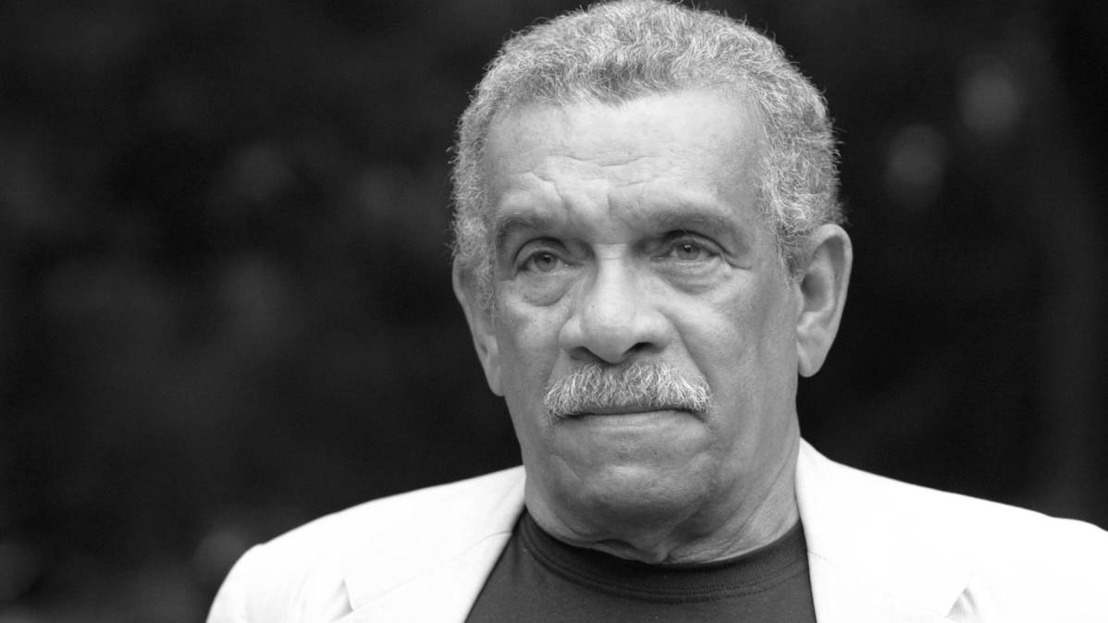 "When poetry becomes light, and the writer becomes the ageless voice of generations past and to come"
OECS Director General Pays Tribute to Sir Derek Walcott
Thursday, March 30, 2017 — The award-winning creative works of Sir Derek Walcott, complemented by his recognition as a Nobel Laureate in Literature, not only lifted the hopes of St. Lucia but those of the region as a whole.
Sir Derek reminded us that our Caribbean culture, although riddled with struggles and scars from our colonial past, was also beautiful and worthy of notice. Through his eloquent, rhythmic verses he told our story, vividly and unapologetically, and the world took notice.
He left an indelible mark on our generation, and forged a respected path for Caribbean writers and artists on the international stage.
Our region mourns the loss of a true cultural ambassador, intellectual, teacher, and friend. Sir Derek was the epitome of a wonderful human being and his inspirational presence will truly be missed, but never forgotten.
"Although the poet's pen is down, your words have transitioned into immortality. Your writing has emboldened our imagination and your metaphor has given new meaning to the idea of a Caribbean civilisation," Dr. Jules said.
The Organisation of Eastern Caribbean States conveys sincere condolences to the family of Sir Derek Walcott OBE OCC KCSL.
Rest in perfect peace, Maestro.
Phillip Cupid OECS Communications, Organisation of Eastern Caribbean States
Ramon Peachey OECS Communications, Organisation of Eastern Caribbean States
Tahira Carter OECS Communications, Organisation of Eastern Caribbean States