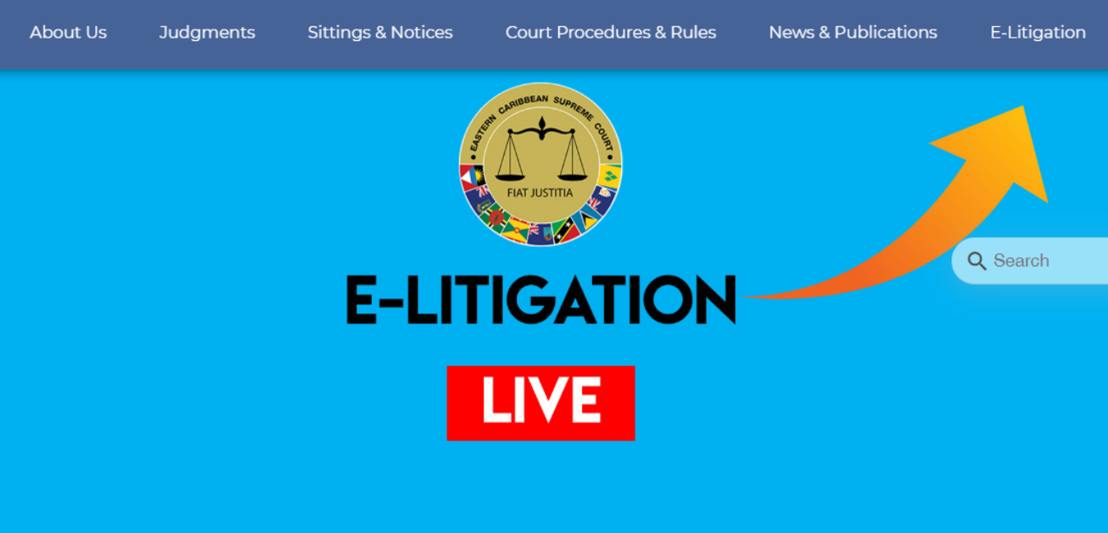 Technology and Law: e-Litigation Portal Update
Eastern Caribbean Supreme Court - an Institution of the OECS
Friday, April 12, 2019 — The Eastern Caribbean Supreme Court (ECSC) e-Litigation Portal went LIVE in Anguilla under the tagline "Serving you on-time and Online" on Monday 11th March, 2019 for Court of Appeal proceedings and High Court civil proceedings, save for applications for probate and administration of estates, admiralty, and family proceedings
The Court is pleased to share some statistical data on the E-litigation Portal since it went live in BVI on 12th November, 2018; in Saint Lucia on 26th November, 2018 and Anguilla on 11th March, 2019.
To date, across these three (3) Member State and Territories, 98 law firms and 214 legal practitioners have registered. Additionally, 128 commercial matters have been as well as, 1 High Court civil matter 10 High Court civil appeals, 1 High Court commercial appeal and 1 Magisterial civil appeal.
Expanding Across Three States
Over the next few months the use of the system will be expanded across the three states where it is presently being used and will be extended to other Member States in the very near future in accordance with the phased approach adopted by the ECSC for implementation across its jurisdiction.
From all accounts, the portal's statistics in the Member State of Saint Lucia and the Overseas Territories of the Virgin Islands and Anguilla are very encouraging to the ECSC and it shows that the users are taking advantage of the benefits that the portal offers.
The rationale behind the portal was the ECSC's thrust in providing improved access to justice for the citizens of the OECS Member States and Territories and in keeping with international court best practices while, at the same time recognizing the importance of keeping the system relevant and flexible to meet the ongoing demands of the judiciary.
The operationalization of the E-Litigation Portal is a further step taken by ECSC in its drive to harness modern technologies with a focus on ICT to respond to the needs of the users while at the same time building efficiency and resiliency into the court's operations.
Public Education Campaign
The ECSC is in the process of preparations for the launch of a public education campaign to be rolled out across all nine Member States and Territories aimed at providing information on the use and benefits of the E-Litigation platform as well as, promoting the disaster resilience component and highlighting the potential boost to investor confidence, doing business ratings, contract enforcement and other cross-cutting economic and social values. We ask that you stay tuned for further updates and rollouts in your Member State or Territory.
Dwaymian Brisette Communications Manager, Eastern Caribbean Supreme Court (ECSC),ECSCJ
OECS Communication Unit Organisation of Eastern Caribbean States