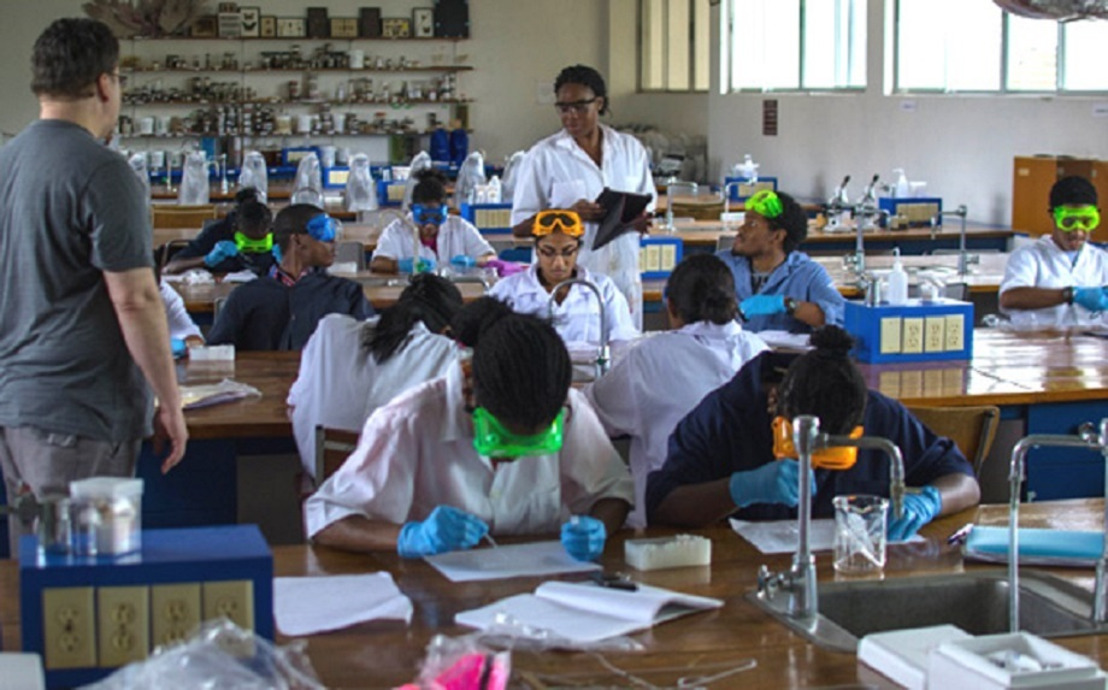 SPISE: The prestigious Science and Engineering Program reaches 100th Student Milestone!
OECS Media Release
Wednesday, July 26, 2017 — 2017 marked the highest number of students to take part in the Student Program for Innovation in Science and Engineering (SPISE). The residential summer Program recorded its 100th scholar in its 5th year of existence.
The Caribbean Science Foundation (CSF) announced the selection of the 100th student for participation in the prestigious Program.
SPISE fosters outstanding Caribbean students aged from 16 to 18 years, passionately interested in science to expand their learning by joining a 4-week intensive summer program.
SPISE gathered 10 students the first year of its implementation in 2012. Five years later, the programme has recorded a total of 109 participants.
Dinah Sah, Director of SPISE, confirms the student milestone attests to a rising interest of the young Caribbean nationals interested in a career in the Sciences.
"Admitting our 100th student represents a significant milestone for SPISE and the Caribbean Science Foundation towards grooming the next generation of Caribbean science and engineering leaders.

"We take great pride in the accomplishment, as there have been many challenges that we have had to overcome to launch and sustain SPISE over the past years. We are extremely grateful to our sponsors and supporters without whom this would not have been possible," said Dr. Sah.
Since the 15th July, twenty-four students from thirteen countries of the Caribbean have enrolled to take part in the annual residential summer Program held on the University of the West Indies (UWI), Cave Hill Campus, Barbados.
Students will benefit from a full immersion in university-level courses in various disciplines such as calculus, physics, biochemistry but also renewable energy, computer programming and Mandarin. Furthermore, students will also have a unique mentorship to prepare applications to Ivy League U.S. universities, internships and build financial aid strategy.
The Eastern Caribbean Central bank sponsored two scholars for SPISE 2017: Jason Phillip a national from Grenada and Rol-J William who was born in St. Kitts and Nevis. The OECS institution donated US$ 6.000 to each of them to allow their enrollment into the programme.
In recognition of the increasing importance of science based careers, The Caribbean Science Foundation would like to encourage more applicants for future Program intakes.
OECS Communications Unit Organisation of Eastern Caribbean States