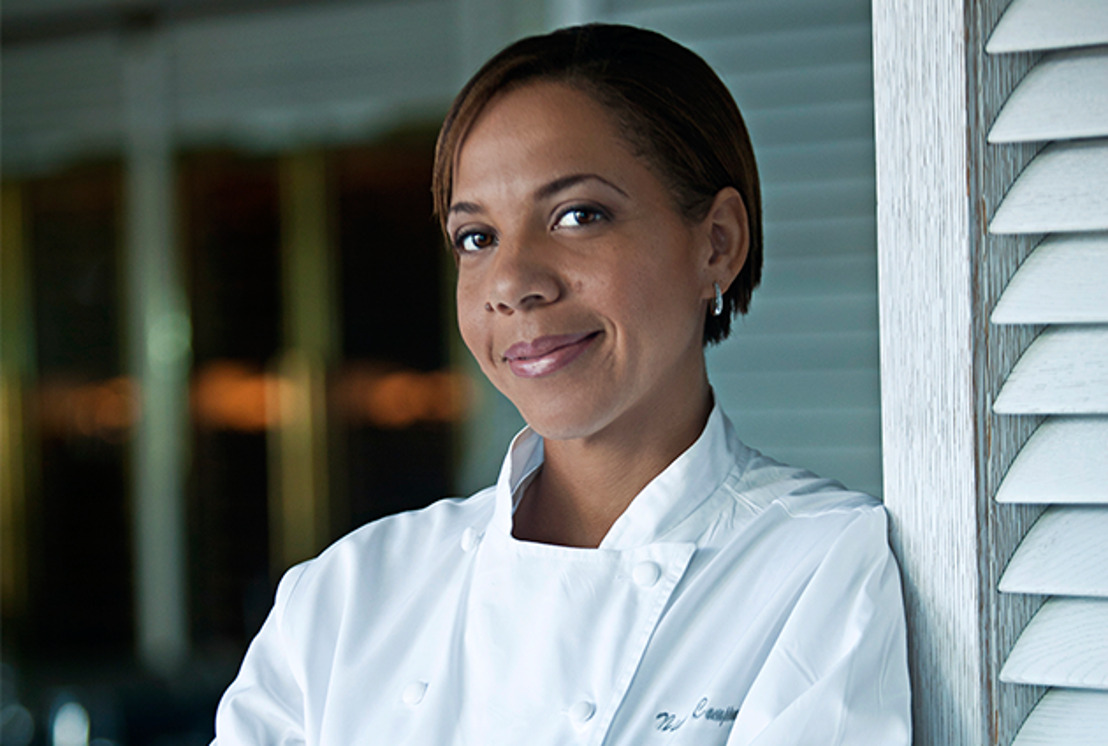 Saint Lucian Chef Nina Compton Wins Award Recognizing Culinary Excellence
OECS Media Release
Thursday, May 17, 2018 — 2018 James Beard Foundation Awards also called "The Oscars of Food", bestowed on Chef Nina Compton, a national of Saint Lucia the coveted title of "Best Chef South" from a competitive field of 104 nominations all of whom represent years of devotion to culinary art.
The James Beard Foundation Awards were established in 1990 to honor outstanding cuisine professionals in the United States. Every year, chefs, restaurants, wine specialists, cookbook authors, and other food professionals apply to the competition in the hope of receiving the bronze medallion etched with the image of James Beard, one of the most famous American Toques.

The James Beard Foundation Awards are determined by over 600 culinary specialists solicited to vote for the best contestant in more than twenty different categories.
This year's award of the coveted bronze medallion to Nina Compton is the first time that an Eastern Caribbean national has attained this distinction. The Saint Lucian Chef had also been named Best New Chef of 2017 by Food & Wine magazine.
Nina Compton is the daughter of Sir John George Melvin Compton the longest serving Prime Minister of Saint-Lucia who led the country to independence from the UK in 1979.

She has been immersed in cuisine since her early childhood when she learned to cook from her grandmother before she pursued the art overseas. Nina Compton graduated from the Culinary Institute of America in 2001 and began her professional career at Daniel in New York City, working and learning alongside Daniel Boulud and Alex Lee. After that first experience, she moved to Miami where she had the privilege of working alongside top toques in iconic restaurants such as Casa Casuarina (the former Versace Mansion) and Scarpetta.
Chef Compton also participated in season 11 of the TV show Top Chef. The series was filmed in the city of New Orleans, where she finally decided to open her own restaurant in 2015.

She named her restaurant "Compère Lapin" in celebration of the traditional Caribbean folktale character.