OECS YES In Action highlights Rechelle Meade
Anguillian Athlete breaking records and forging her own path in the international arena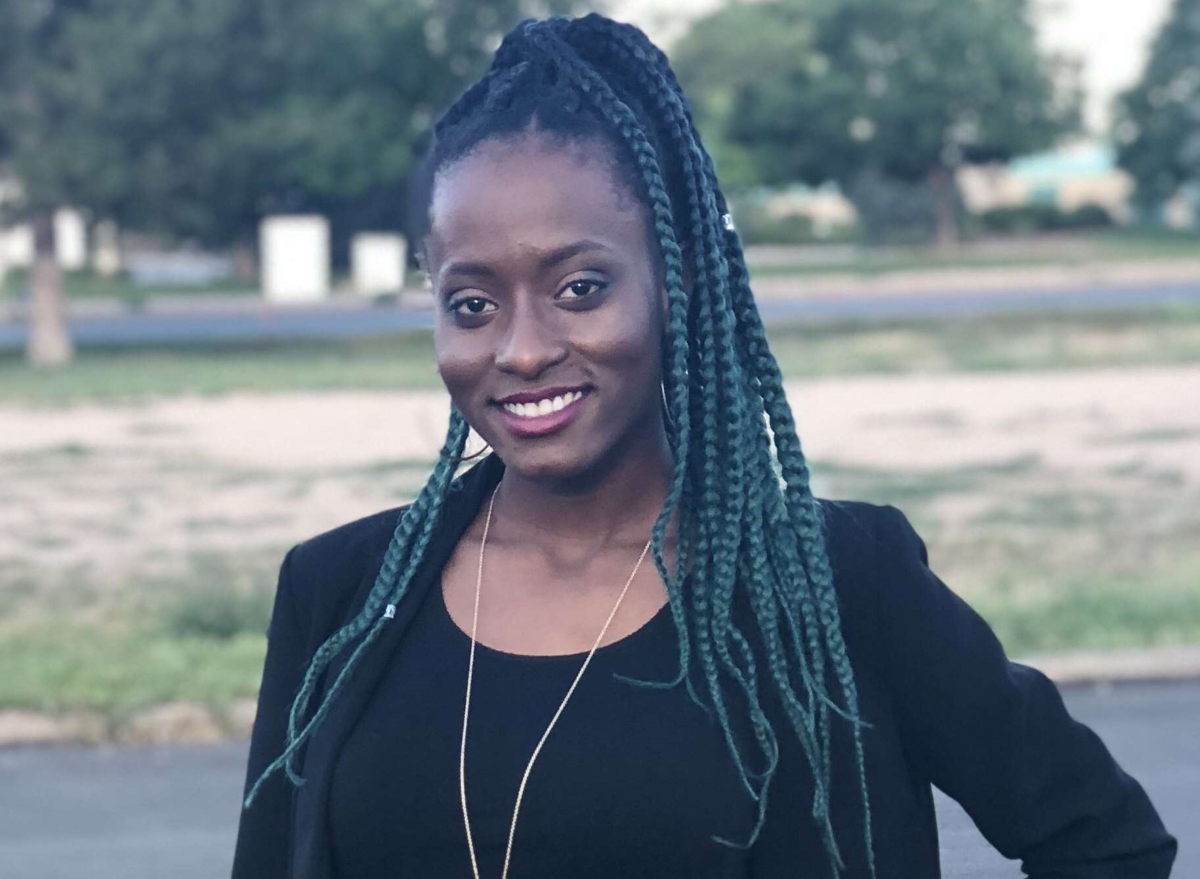 This month, OECS YES In Action caught up with Rechelle Meade, a 21 year old Anguillian student-athlete making history at the University of Idaho.

Tell us a little about yourself.
I am a student athlete at the University of Idaho. I am currently pursuing a bachelor's degree in Exercise Science and Health with the hope of becoming an athletic trainer – in a rehabilitation clinical area or for sports teams. Outside of being a jumper and short sprinter, I love relaxing. I may train 6 days a week but I cherish my free time to rejuvenate; I can lay in bed all day and not move a muscle. I love eating, sometimes cooking, crafting and hanging out with a small group of friends.
What sparked your interest in athletics?
Early on, at Stoney Ground Primary School, I noticed my talent in athletics. I am very competitive and when I was younger the attention I got from beating someone else, who was also talented, had me on cloud nine.
In about the 4th or 5th grade, I learned that I could earn a scholarship doing what I was already having fun doing! This just made me put more of myself into it.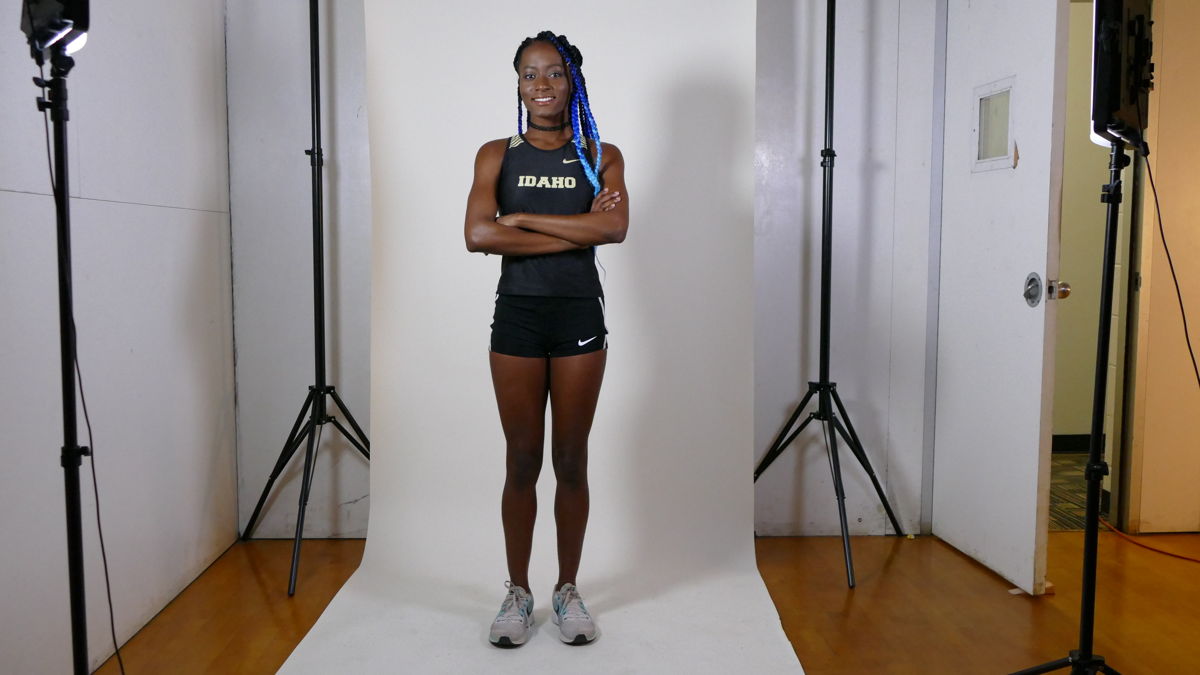 What obstacles, if any, did you face at the start and how did you overcome them?
I was not the best and it was aggravating! Of the athletes that came to the park to train, I was always lagging in the sprints, an alternate for the relay, or in 2nd or 3rd place for jumps. This also made me feel like an afterthought for the coaches, so I trained harder and took advice where I could get it. I was also very consistent at training 5 days a week. I had my family letting me know that: "almost isn't enough you have to get there." My support system has constantly pushed me to be a better version of myself. Without being overbearing, they showed interest and that was all I needed.

Tell us about the journey from childhood to where you are currently.
It has been a rough journey, but these experiences have made me a tougher person. .
I am injury prone and I get sick easily. Luckily, the majority of my injuries have been pretty minor and I could come back after a week or so of rest.
I struggle(d) emotionally with the high jump and long jump events for years. I was not able to translate practice into competition and it is the most frustrating thing to watch people you know that you can beat getting ahead of you because you can't put your best foot forward.
Eventually I learned to celebrate the little things like closing the gap between my opponent and me and not solely on surpassing them. Once the enormous pressure I was placing on myself was gone, it became easier to get ahead.
I've also learned to have more faith in my coaches over the years rather than simply trying to figure things out myself and muscling through pain. I have a long way to go but the steps I am taking now are more confident and cover more distance.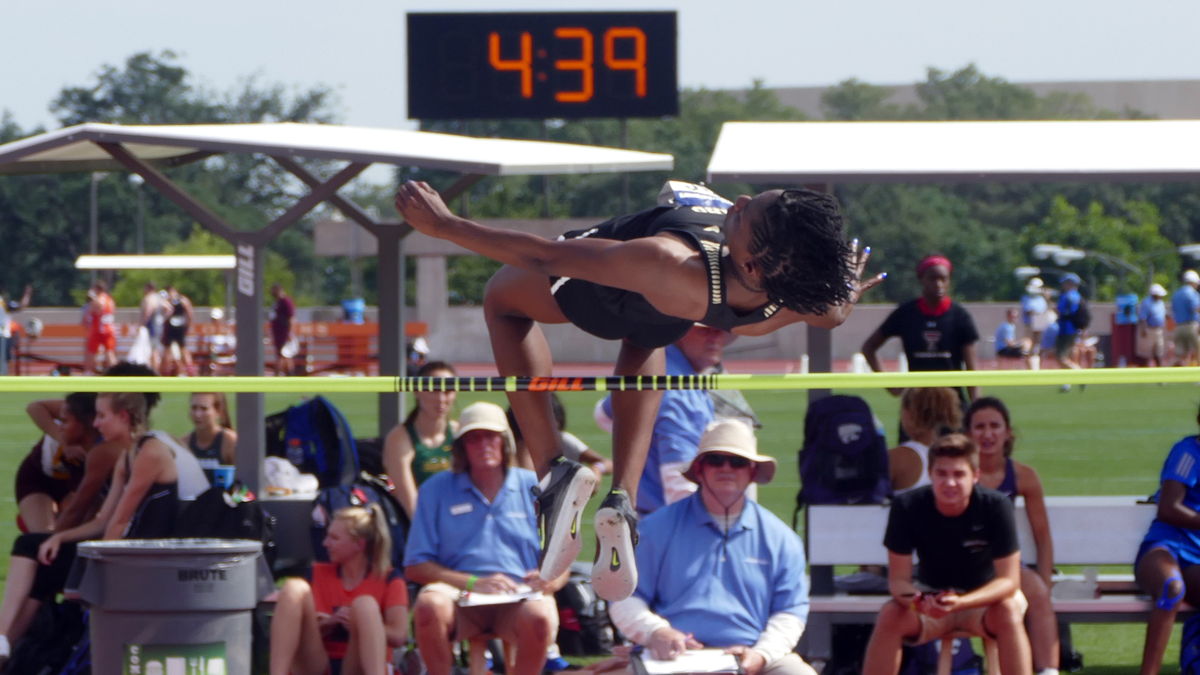 What would you consider to be your biggest challenge along the way?
My form is my biggest challenge. Before, I was my biggest challenge but I have learned to remove myself from the equation about 80%, which is really good. It is so hard to break bad habits while making your muscles strong enough to adapt to the changes while managing a temperamental injury.
Is there an achievement or contribution that you are most proud of?
I am most proud of my first CARIFTA medal. It was a bronze by only 0.01cm but it was the first time I was fighting for the podium. I was finally going to let people see the hard work my coach, Heather Williams, had put into me. I wanted to show her that the time she volunteered to train me was not a waste. My family, who also traveled to almost all of my meets to cheer me on, finally got to see me on the podium – and not just "almost there."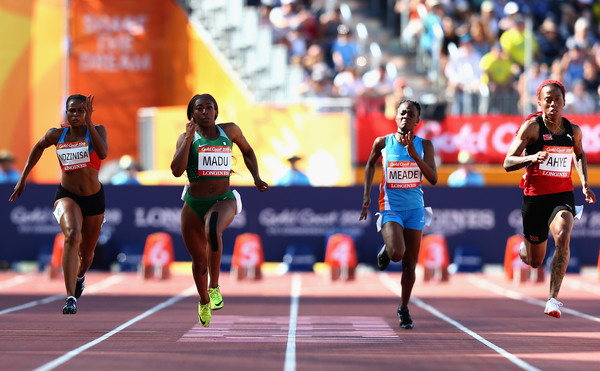 What would you say most motivates you to do what you do?
The mini victories and achieving my goals are what motivate me most. When I achieve a personal record, the natural high that I feel I imagine is better than any drug on the market. That moment when things finally click and I float through the air – there is no better feeling.

Did you have any key mentors or people who deeply influenced your journey?
My coach Heather Williams is my second mom. She looked out for me as a person and not just as an athlete. She believed in me way more than I ever believed in myself and she made it her mission to figure out the best ways to train me and help me to see what she saw in me. When I was struggling with adapting to university, the first person I called was my coach because she has my back and gives great advice. My mom trusts her with my care, so I had no worries.
What advice would you have for other Caribbean youth aspiring to become professional athletes?
You will be representing your country on a whole 'nother level, I believe. The pride that my country has in our athletes that have gone professional is immense. If becoming a professional is what you want, just remember it will get harder as you begin to get more in depth with your training – not easier. Ask for help when you are struggling, work smarter not just harder. I would recommend trying to get your degree first and evolving in a different environment. Also try to figure out studying techniques before you begin university, this helped in my personal experience.
Finally, enjoy and trust the process because the outcome may not be what you want right now but in the long-term you will see the fruits of your hard work and you are going to shine.
What's next for you? What are you looking forward to?
I am looking forward to the Conference and NCAA Championships next year. It is time to claim my gold medal! I am also looking forward to competing in all the meets that I qualify for with the Anguilla team.
About Rechelle
Rechelle Meade is on a Full Athletic Scholarship at the University of Idaho. In 2017, as a freshman, Rechelle made it to the Big Sky Conference Championships in her first season for both indoor and outdoor competition and holds the title of Freshman of the Year 2017 for both the Indoor and Outdoor Championships.
This year, as a sophomore, Rechelle shattered the university's record in the long jump, set 15 years ago. She now holds the indoor and outdoor records for the University of Idaho in the long jump.
Yoshabel Durand Human and Social Cluster, Organisation of Eastern Caribbean States