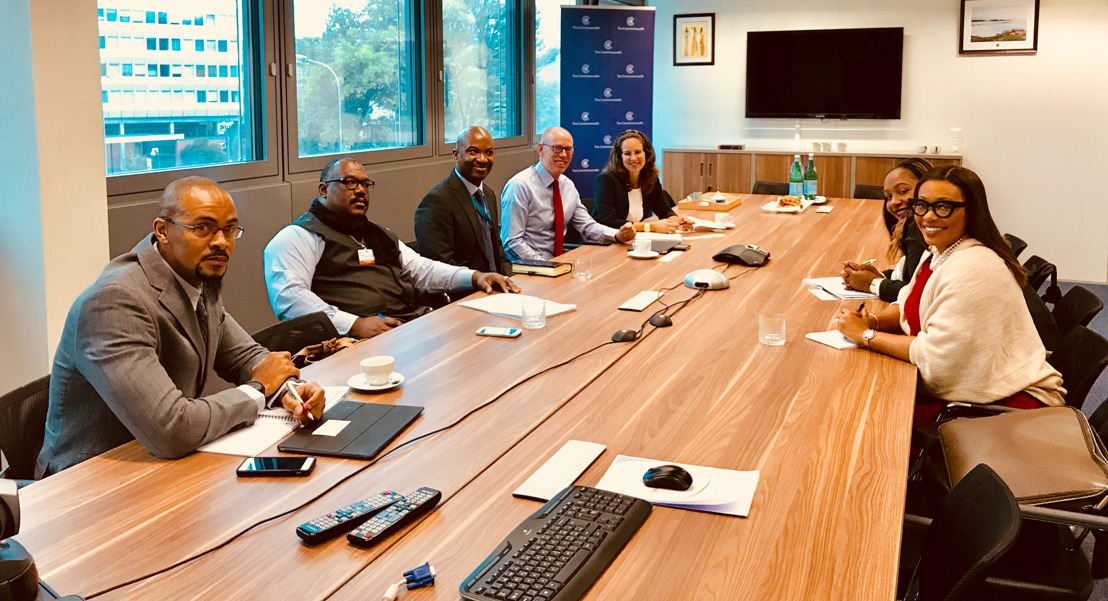 OECS Senior Officials Make Headway In Trade Facilitation Reforms
OECS Media Release
Thursday, October 18, 2018 — Geneva, Switzerland: Senior Trade Officials from OECS Member States met with officials from the United Nations Conference on Trade and Development (UNCTAD) to discuss plans to deliver a capacity building programme that aims to improve the efficiency of cross border trade.
All OECS WTO Member States have taken commitments at the World Trade Organisation (WTO) through the Trade Facilitation Agreement to implement measures that will increase the speed and efficiency of trade logistics.
The objective of the Agreement is to reduce costs, increase access to information and improve clearance times for importers and exporters. One component of the Agreement is the requirement to establish National Trade Facilitation Committees responsible for coordinating the implementation of the Agreement.
The capacity building programme, referred to as the UNCTAD Empowerment Programme for National Trade Facilitation Bodies, will bring together National Trade Facilitation Stakeholders which include representatives from both the public and the private sectors.
This intensive professional modular programme, funded by Her Majesty's Revenue and Customs (HMRC), UK will be delivered by the UNCTAD with coordinating support from the Organisation of Eastern Caribbean States Commission.
The training to be provided under the Empowerment Programme will assist OECS Member States implement trade facilitation reforms in a coordinated manner.
At the conclusion of the Empowerment Programme, each Member State will have an 'Implementation Roadmap' while successful participants will receive a certificate.
OECS Member States have identified the need to improve the business environment by undertaking reforms that will lead to greater efficiency and cost savings for both businesses and the consumer at both national and regional levels.
One critical element of these reforms is to decrease the clearance times during the import and export process.
Director of Trade for the Government of Dominica, Mr. Matthan J Walter, noted that 'the Empowerment Programme can be a useful tool to strengthen the functioning of Trade Facilitation Committees and simplify foreign trade procedures'.
The Senior Official further urged that the programme respond to the needs to each OECS Member State.
The Empowerment Programme will be rolled out in six OECS Member States that are WTO members, starting in November 2018.
Stephen Fevrier Head of the OECS Geneva Mission at OECS, OECS Commission