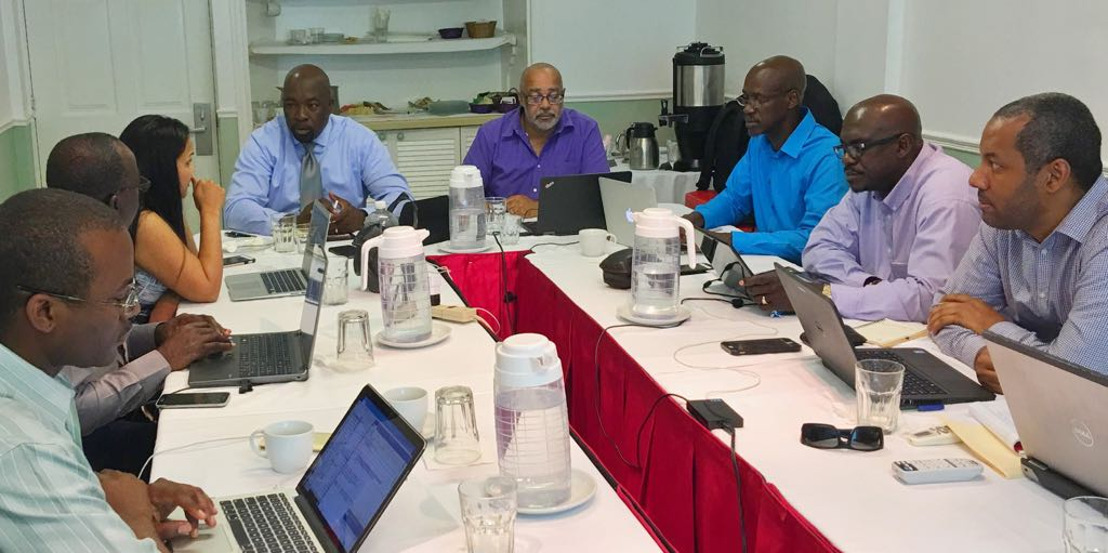 OECS ICT Strategy Group Considers New Options for Reducing Broadband Prices and Increasing Quality of Service
OECS Media Release
Friday, February 24, 2017 — OECS Member States are taking steps to fully embrace the digital economy. The OECS Commission has formed a special ICT Strategy Group to consider the region's options for using technology more effectively to facilitate its integration agenda. The group is being chaired by the OECS Director General, Dr. Didacus Jules.
The OECS ICT Strategy Group has been established to ensure that the region is positioned to take full advantage of the digital revolution by removing obstacles and creating new digital opportunities for people and businesses. The Group is comprised of government ministers, telecom regulators, ICT experts and senior policy makers and builds on work already underway in the Eastern Caribbean to address some of the barriers to greater adoption of technology-based services.
"The future prosperity of our region is hinged to how well we leverage information and communications technology to enable the seamless movement of people, goods and capital in the sub-region. The OECS has already made significant strides in this regard. However, there is still more to be done. We must now take steps to ensure our institutions and industries adapt, and that our citizens are able to make full use of the potential of digital services and goods.
"The group has been tasked to accelerate the region's move to a single market by systematically reducing regulatory obstacles and predatory market practices. The group will also help ensure that the OECS is aligned with the recently announced Caribbean Single ICT Space," Dr. Jules said.
The strategies being developed by the group include a set of targeted actions to be delivered within the next twelve months. It is built on three pillars: affordable access for consumers and businesses to digital goods and services across the OECS; a level playing field for digital networks and technology-enabled services to flourish; enabling strategies for catalysing growth of the digital economy.
"A digitally enabled, fully functional OECS Economic Union will contribute significantly to the region's economy and create a host of new jobs and opportunities.
Our strategy is an ambitious and necessary programme of initiatives that target areas where we believe technology, generally, and Internet connectivity, specifically, can make a significant difference," OECS Commissioner, Ambassador Patrick Antoine said.
"We are fully aware that there is a window of opportunity for the region, and we must move quickly and decisively if we are to better help in the creation of jobs and growth. The formation of this OECS ICT Strategy Group is our starting point, and we are committed to accelerating the region's transition to a single digital market and economy."
Photo caption: OECS ICT Strategy Group Meeting to discuss Broadband and ICT Regulation to facilitate lower prices and greater digital opportunities for OECS Member States.
From R-L: Mr. Simon Alexander, Ambassador Patrick Antoine, Mr. Embert Charles, Dr. Didacus Jules, Hon. Melford Nicholas, Ms. Rhea Yaw Ching, Mr. Bennet Thomas and Mr. Bevil Wooding.
Tahira Carter OECS Communications, Organisation of Eastern Caribbean States
Phillip Cupid OECS Communications, Organisation of Eastern Caribbean States
Ramon Peachey OECS Communications, Organisation of Eastern Caribbean States