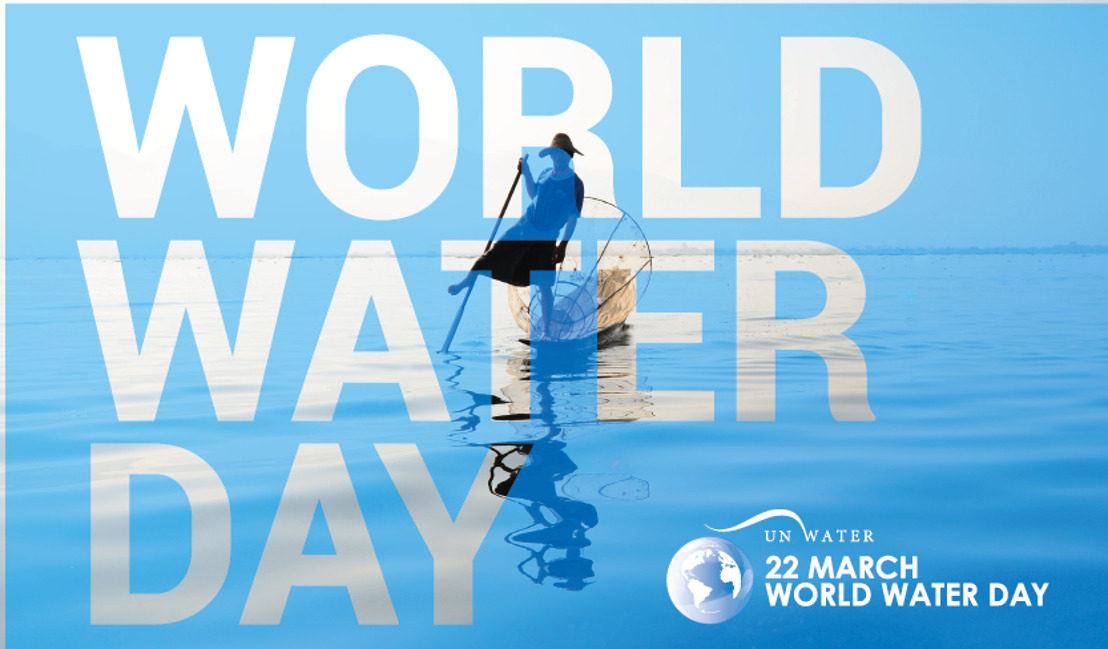 OECS Commission observes World Water Day
OECS Media Release
Thursday, March 22, 2018 — The Organisation of Eastern Caribbean States' Commission observes World Water Day today, March 22, under the theme "Nature for Water" centred around using solutions already found in nature to address 21st century water challenges.
Degradation of natural ecosystems such as forests, coupled with pollution and climate change, fuels some of the many water-related crises seen worldwide. It is therefore imperative to now look to nature for ways in which solutions can be found for these water-related challenges. The use of 'green infrastructure' such as forest conservation, reforestation, constructing wetlands and putting in riparian buffers and 'grey infrastructure' like dams, water treatment plants and water distribution systems provide some solutions. There is a clear need for more harmonisation with 'green' and 'grey' infrastructure and other actions that rebalance the water cycle and improve human health and livelihoods.
The 2030 Development Agenda recognised the vital importance of water by dedicating a specific Sustainable Development Goal (SDG) to it. SDG 6—ensure availability and sustainable management of water and sanitation for all, targets issues such as access to safe and affordable drinking water for all, improving water quality, increasing water use efficiency, implementing integrated water resources management at all levels and specifically protecting and restoring water-related ecosystems, including mountains, forests, wetlands, rivers, aquifers and lakes. Implementing nature-based solutions for addressing water issues can also assist with achieving SDGs 1, 2, 3, 7, 9, 11, 12, 14 and 15.
Issue 1, Water demand:
2.1 billion people lack access to safely managed drinking water services.
By 2050, the world's population will have grown by an estimated 2 billion people and global water demand could be up to 30% higher than today.
Agriculture currently accounts for 70% of global water withdrawals, mostly for irrigation – a figure which rises in areas of high water stress and population density. Industry takes 20% of the total, dominated by energy and manufacturing.
The remaining 10% goes to domestic use – the proportion used for drinking water is much less than 1%.
Issue 2, Water availability:
Today, around 1.9 billion people live in potentially severely water-scarce areas. By 2050, this could increase to around 3 billion people.
Issue 3, Water quality:
An estimated 1.8 billion people use an unimproved source of drinking water with no protection against contamination from human faeces.
Globally, over 80% of the wastewater generated by society flows back into the environment without being treated or reused.
Issue 4, Climate and environment:
The number of people at risk from floods is projected to rise from 1.2 billion today to around 1.6 billion in 2050 – nearly 20% of the world's population.
Today, around 1.8 billion people are affected by land degradation and desertification. At least 65% of forested land is in a degraded state.
An estimated 64 - 71% of natural wetlands have been lost since 1900 as a result of human activity.
Soil erosion from croplands carries away 25 to 40 billion tonnes of topsoil every year, significantly reducing crop yields and the soil's ability to regulate water, carbon and nutrients. The runoff, containing large amounts of nitrogen and phosphorous, is also a major contributor to water pollution.
Norma Cherry-Fevrier Programme Officer, Social & Environmental Development Division, Organisation of Eastern Caribbean States
E. Crispin d'AUVERGNE Climate Change & Disaster Risk Management Coordinator,Social & Environmental Development Division, Organisation of Eastern Caribbean States