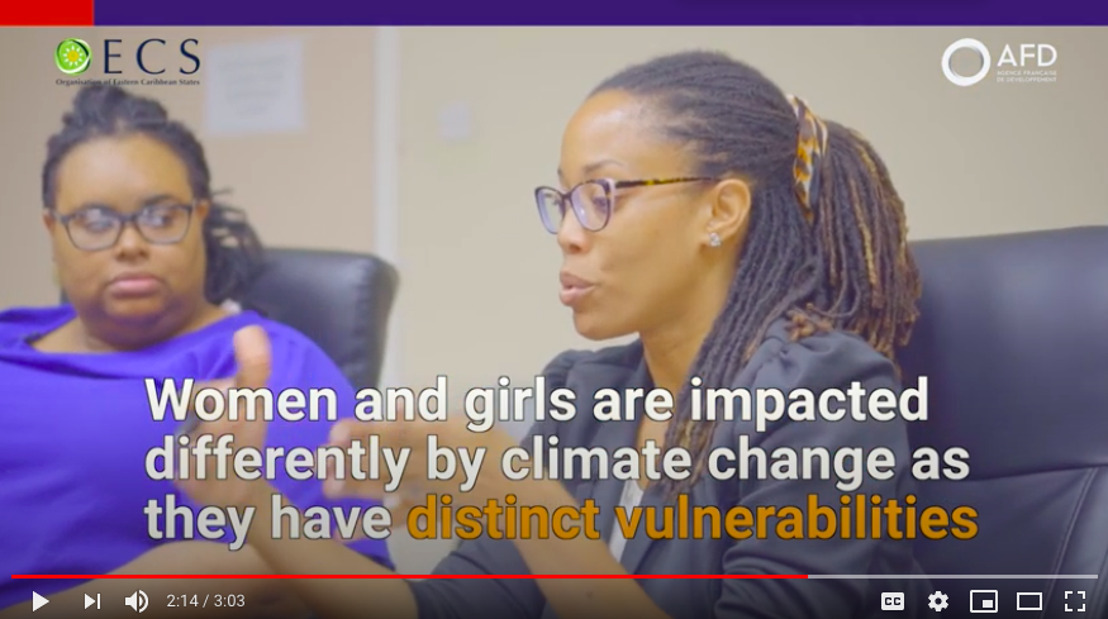 OECS Commission launches Video on Building Resilience with Nature and Gender to Mark International Day for Biological Diversity 2020
OECS Media Release
Friday, May 22, 2020 — As the world observes International Day for Biological Diversity (IBD), under the theme, "Our Solutions are in Nature", the OECS Commission is pleased to announce the release of a 3-minute video entitled: Building Resilience with Nature and Gender in the Eastern Caribbean.
The video seeks to heighten awareness of the value of incorporating natural (ecosystem-based) solutions and gender equality into climate adaptation and resilience-building. It was produced with funding provided through the Agence Française de Developpement (AFD)'s Adapt'Action facility under a cooperation agreement between AFD and the OECS Commission.
Joan John-Norville, Programme Coordinator for Biodiversity and Ecosystems Management at the OECS Commission, stated
"We felt it fitting to launch the video on IBD 2020, given its close alignment with the IBD theme for 2020. Our forests, coral reefs and other ecosystems are well suited to natural conditions. By incorporating them as much as possible into our climate adaptation strategies, we can often get better results than if we apply only non-natural solutions. Also, as climate change can often impact men, women and various stakeholder groups differently, it is important to ensure that adaptation measures are tailored accordingly."
View the video below!
Joan John-Norville Biodiversity and Ecosystems Management Coordinator, Environmental Sustainability Cluster, Organisation of Eastern Caribbean States
Climate and Disaster Resilience Unit Organisation of Eastern Caribbean States
OECS Communications Unit Organisation of Eastern Caribbean States