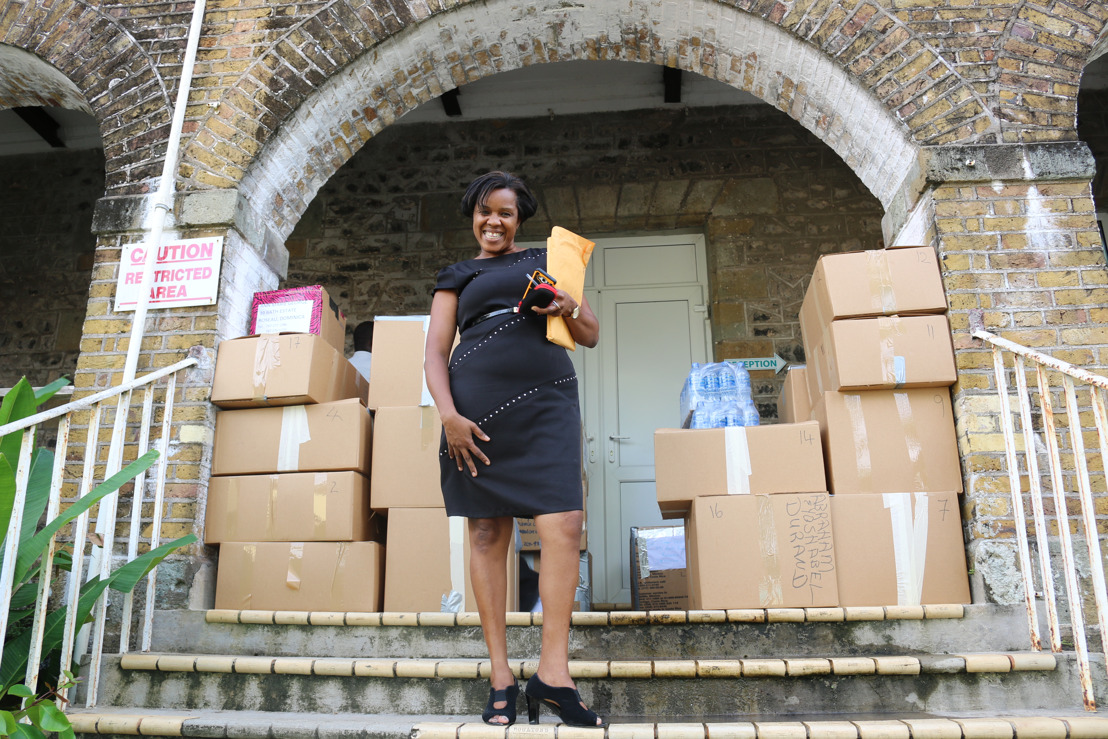 OECS Commission joins private sector in raising emergency relief supplies for Dominica
OECS Media Release
Thursday, September 28, 2017 — The OECS Commission has raised much needed relief items for citizens of Dominica through the efforts of staff, family members and friends who have donated generously. A shipment of supplies left for Dominica this week where it is has been distributed with the assistance of the Commission's Dominica office.
The relief effort raised food, infant formula, comfort kits, cleaning materials and other essential items as part of a series of public and private initiatives taking place across the OECS involving private sector organisations such as Caribbean Metals and Massey Stores.
Deputy Chair of the Disaster Coordinating Committee of the OECS Commission and Head of the Environment Cluster, Mr. Chamberlain Emmanuel said the enormity of the task of rebuilding Dominica required of everyone to play their part and any donation no matter how small would be valued and welcome.
"While a simple donation may seem like a drop in the bucket, it is those many drops that eventually fill the bucket and right now Dominica needs all the help we can muster.

"We feel profoundly for all families in Dominica and our thoughts and prayers go out to those who have lost loved ones.

"As we are in recovery phase we will continue to work closely with the Caribbean Disaster Emergency Management Agency (CDEMA), the National Emergency Management Organisation (NEMO) and many others in the international community to provide on-going assistance.

"Rebuilding Dominica is going to take many months and commitment and we applaud Prime Minister Skerrit for his leadership in the face of extraordinary hardship but together as one community we will rise above this adversity and we will prevail" said Mr. Emmanuel.
OECS Communications Unit Organisation of Eastern Caribbean States