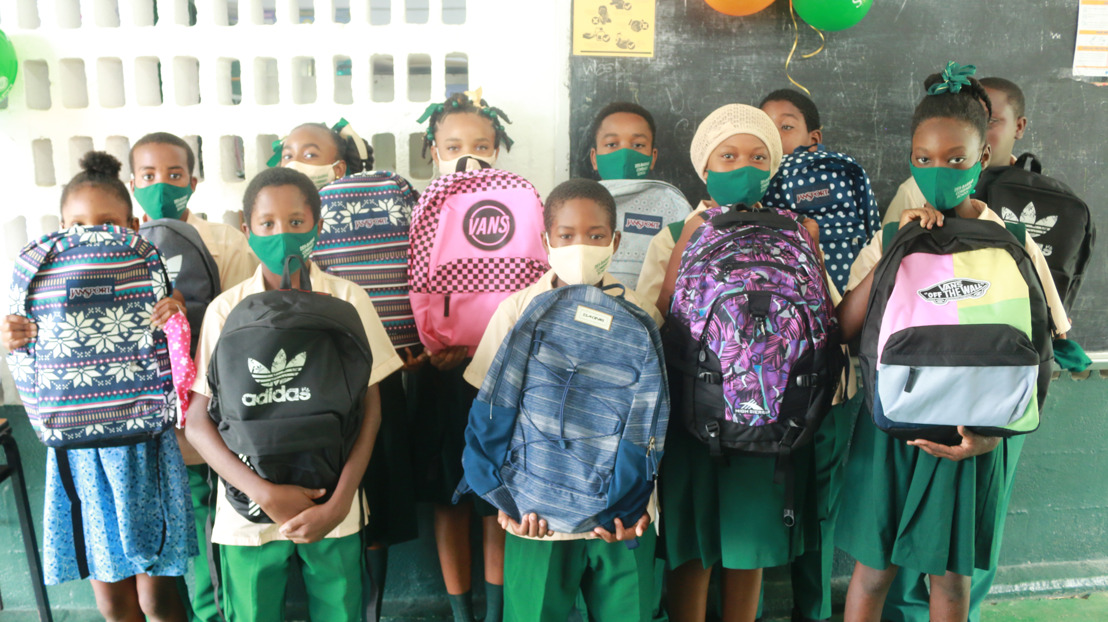 OECS Commission donates school supplies, masks and face shields to Des Barras Combined School
OECS Media Release
Friday, September 11, 2020 — As has become customary in recent years, a delegation from the OECS Commission visited the Des Barras Combined School in Babonneau, Saint Lucia, to deliver school bags and supplies in preparation for the new school year.
This year, the donated supplies included masks and face shields as the students prepare to return to classes during the COVID-19 pandemic.
Ms. Sally-Ann Alfred, Paralegal Officer in the Legal Unit and Mrs. Josette Edward-Charlemagne, Programme Officer in the Environmental Sustainability Cluster, coordinate the recurring donations to support the students.
"Despite the many challenges imposed by the COVID-19 Pandemic, the staff of the OECS Commission continue to be very supportive of the initiative."

"Thanks to donations from the staff, we were able to donate 50 backpacks each containing notebooks and stationery; 50 facemasks, 13 lunch bags and 10 face shields to assist the parents and students as they prepare to return to classes," Ms. Alfred said.
The relationship between Des Barras School and the staff of the OECS was established approximately ten years ago. The school was selected because of its remote location and the recommendations from staff members of the Commission to support this community.
OECS Communications Unit Organisation of Eastern Caribbean States