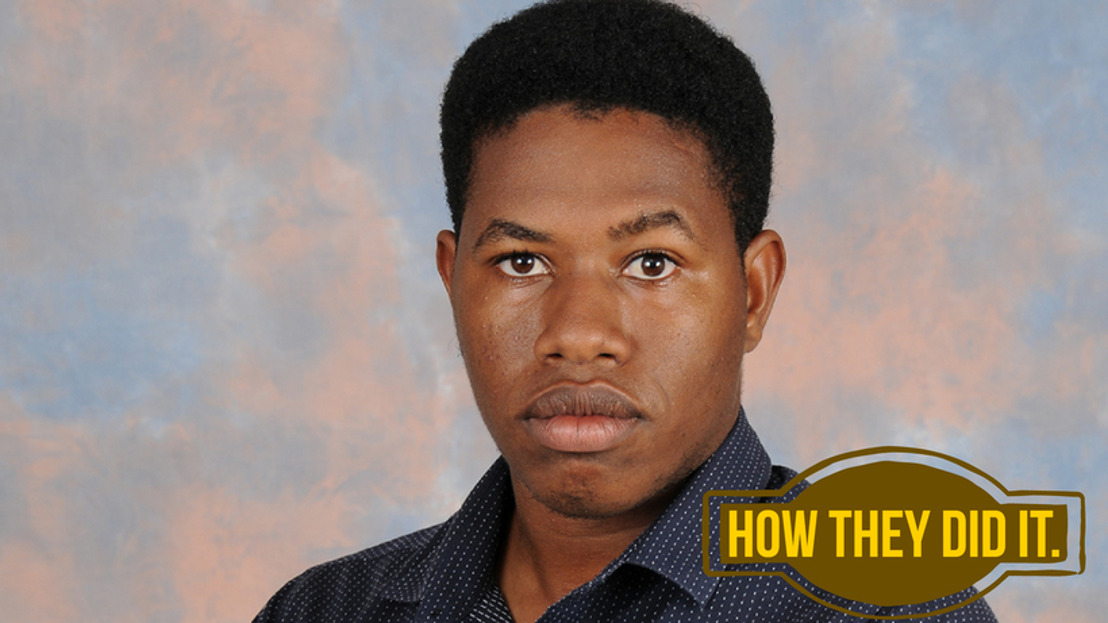 OECS 30 Under 30 Award Winner: How Johanan Dujon Built An Agricultural Biotech Company in St Lucia
Reproduced courtesy of Kimron Corion Contributor to the Huffington Post - 'How they did it Series'
Wednesday, November 29, 2017 — Today on "How They Did It" I talk to 24 old year St Lucian entrepreneur Johanan Dujon. Founder of Algas Organics, the Caribbean's first indigenous agriculture biotech company. We talk about his life as a physical education teacher and how he got involved in entrepreneurship and some of the obstacles such as access to finance and age that he had to overcome.
Tell me a little about who you are?
My Name is Johanan Dujon, a 24-year-old inventor and entrepreneur from St. Lucia. I am the founder and managing director of Algas Organics, the Caribbean's first indigenous agriculture biotech company.
What is your business about?
Algas Organics specializes in the formulation and production of organic agricultural inputs, geared at improving plant resilience to climate change and increasing yields. The company presently manufactures its flagship product; the Algas Total Plant Tonic, an all natural bio-stimulant made from Sargassum seaweed, using proprietary technology. Through this innovation, Algas Organics utilizes massive quantities of seaweed, thereby removing build ups which block off fish landing sites and emit harmful hydrogen sulfide (H2S) gas, affecting coastal communities and the livelihoods of fishermen. Our products are used for a wide range of applications, from landscaping and horticulture to backyard gardening and commercial farming.
What were you doing before you started your business?
I was a physical education teacher at the St. Aloysius RC Boys Infant School, however, my passion has always been business. So, I would teach from 9-2:30 and work from 2:30 to 12 in the morning, developing business plans and strategies to start up a company and eventually leave the profession. I recall reading Rich Dad Poor Dad by Robert Kiyosaki at age 10 and thinking, I want to create wealth for generations to come and not struggle in the rat race. This inspired me more than I thought from an early age. So, at 16, I started off importing reconditioned Blackberry's and selling them at a steal of a price via an online group on Facebook. Eventually, I started facing stiff competition and encountering some shady characters, who would order phones and not pay for them when it arrived, if they got a better deal else. So, I quit this business and decided that the next one I start, I will be the one making the product or I would sell directly to another organization (B2B) rather than individuals.
What inspired you to start your Business?
Sargassum seaweed began to cause problems in St. Lucia and the wider Caribbean in 2014. I approached the relevant authorities and pitched the idea to research potential uses of the seaweed rather than disposing of it. The response was "this is a national issue, not the issue of our agency." I wasn't discouraged but rather inspired. I saw a major opportunity to convert this "seaweed crisis" into an organic line of agrochemicals which would in turn green the agriculture industry in St. Lucia and beyond. This jolted me into action. I wanted to prove that the solutions to the problems we face in the Caribbean do not always have to come from outside. I wanted to challenge the "sitting duck" mentality in the Caribbean, that we cannot create world-class products and solutions which can leave an indelible mark on the world.
What obstacles did you face in starting your business and how did you overcome them?
1- Access to finance/Investment Readiness- Banks in the Caribbean are notoriously unhelpful to start-ups. Although I was bitter about this initially, I can't blame them either. Banks like any investor want to see your traction and growth before injecting any money into the venture. I had to overcome the "Banks don't like us" ideology and switch to "let's get some traction first and build a successful model on a small scale, which they can't refuse !". So I had to bootstrap, build a scalable model which generated some money (sounds easy but what that meant was being broke, using loans from family and income from a sister business to fund Algas Organics). Eventually, my credit union trusted me enough to lend me money (the banks still didn't bite, but that's ok. It's not supposed to be easy !).
2- Being taken seriously- I am a 24-year-old, who owns an agriculture biotech company which manufactures products that outperform leading international billion-dollar brands. People don't believe it, and sometimes I don't either. The way I overcame this is being professional and knowing everything I can about my industry. People trust you when you know what you are talking about. Especially when you're very young. Integrity and a good reputation which precedes you is key.
Whats next for you and your business?
I've been invited to do a TEDx Talk in December. I'm really excited about that. You'll be seeing much more of me in the coming months and years if God spares.
Look out for the Algas Brands in a few more Caribbean territories by the end of this year into 2018 and potentially Amazon also!
What is your best advice for young people looking to start a similar business?
It has been said soo many times, but I can't emphasize it enough. Ensure that you are passionate about whatever business you are going into. I didn't understand why that was important initially, however, when the challenges come (not if, when !) if you are not obsessed with/in love with your business or fighting for a cause you believe in, then don't do it.
Be meticulous, take pride in your brand, don't cut corners, ignore the naysayers (some of them may be more qualified than you are, but they haven't created anything) and keep your customers HAPPY!
Find out more about Algas Organic here. Follow them on Facebook and Instagram @algasorganics
OECS Communications Unit Organisation of Eastern Caribbean States