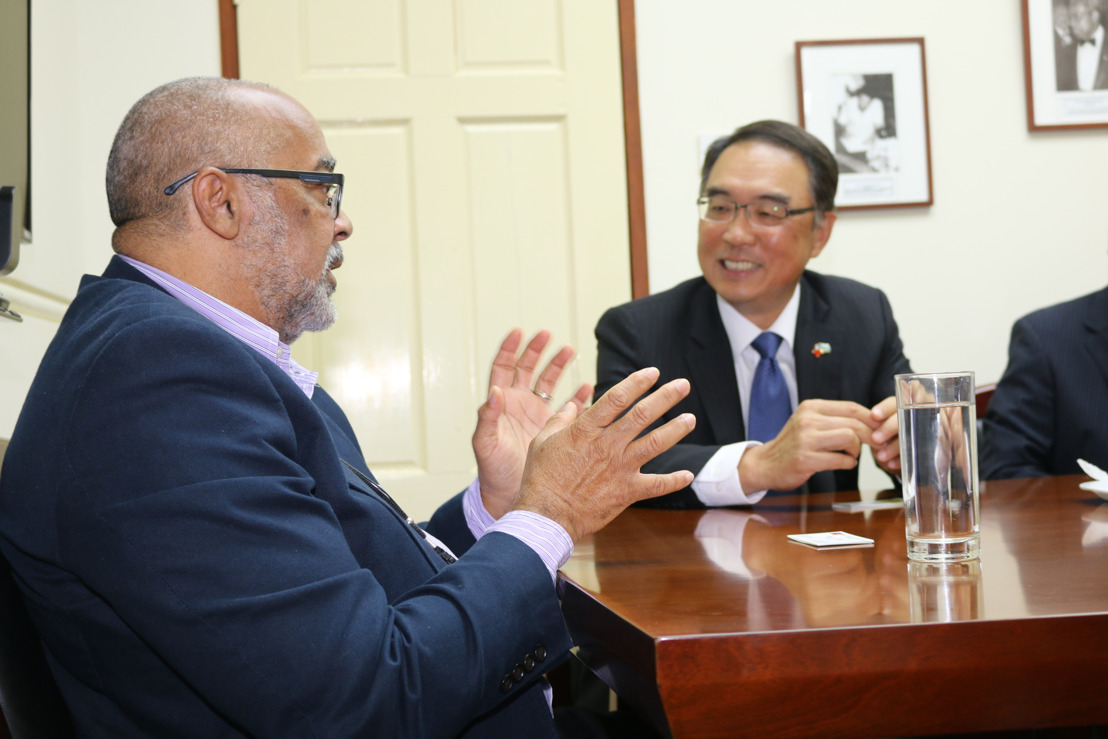 Newly accredited Ambassador of the Republic of China (Taiwan) to Saint Lucia meets with OECS Director General
OECS Commission Explores Areas for Cooperation
Tuesday, May 9, 2017 — The newly accredited Ambassador of the Republic of China (Taiwan) to Saint Lucia, H.E. Douglas C. T. Shen paid a courtesy call on the Director General of the OECS, H.E. Dr. Didacus Jules on the 8th May 2017.
The meeting also considered prospects for cooperation between Taiwan and the OECS, particularly with respect to human resource development in the fields of Agriculture, Health and Information Communication Technology (ICT).
Ambassador Shen expressed Taiwan's strong commitment to support and deepen the existing development partnership within the OECS region, and Taiwan's interest generally in participating in and contributing to the development agenda of regional and international organisations.
The Director General undertook to provide support to Taiwan in its regional development endeavors in the OECS and applauded the significant strides Taiwan had made in investing in its education infrastructure to elevate it as a top performer globally in literacy, maths and the sciences.
The Director General further added that the opportunity to learn from Taiwan's experience was fitting for the OECS as the region sought to increase its human resource capacity through innovation to accommodate the rapidly evolving challenges and opportunities of the 21st century.
Both parties agreed to maintain a close working relationship to explore and advance areas of mutual cooperation identified.
Ambassador Anthony Severin Head of International Relations, Organisation of Eastern Caribbean States
OECS Communications Unit Organisation of Eastern Caribbean States