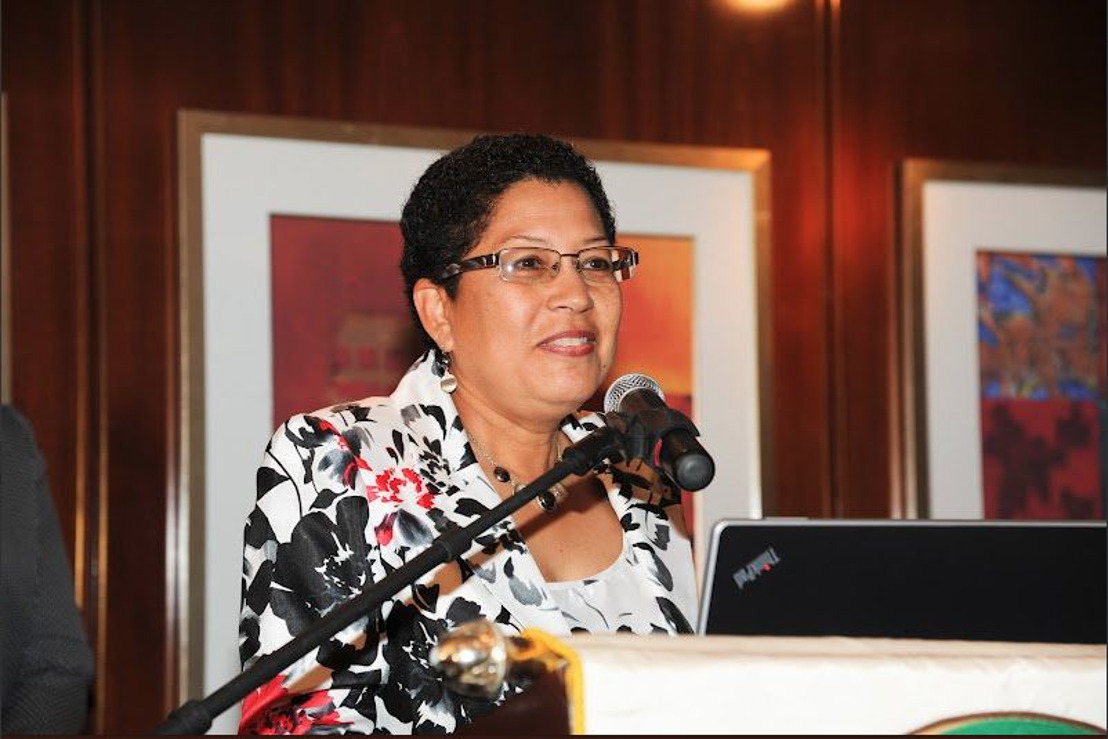 Message of Condolence to the CTO
OECS Media Statement
Friday, April 13, 2018 — The OECS Commission extends its deepest condolences to Caribbean Tourism Organization Board of Directors, Executive Management and staff on the passing of Bonita Morgan, former CTO Director, Resource Mobilization & Development.
During the over twenty years of stewardship at CTO, Bonita worked tirelessly to strengthen the skills of the tourism workforce within the region. Her commitment to the tourism industry in the Caribbean region was evidenced by the numerous training and human resource conferences geared towards the tourism industry. Noteworthy are her efforts in spearheading the Hospitality Assured Caribbean Certification Programme, which a number of Caribbean nationals have benefitted from.

Bonita embraced new technology, a partnership approach and sharing of tourism education opportunities for the benefit of individuals and the overall development of the tourism and hospitality sector. Bonita was always very supportive of the OECS human resource tourism initiatives and earlier this year expressed her well wishes for the Eastern Caribbean Institute of Tourism, a project of the OECS Commission with support from the 10th European Development Fund.
Bonita's contribution to the hospitality and tourism industry within the Caribbean region is undoubtedly commendable. She remained dedicaed, positive and pleasant. Bonita will be missed by the OECS Commission and the tourism and education fraternities of our member states.
Our prayers are with her family and CTO. May her soul rest in peace.