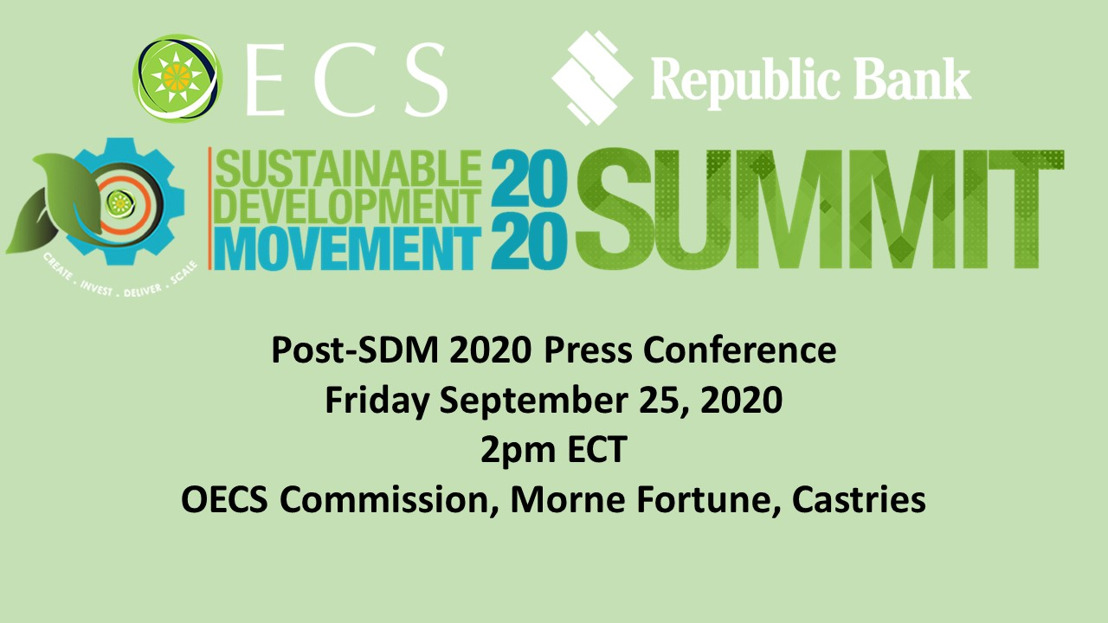 [MEDIA ALERT] OECS/Republic Bank Sustainable Development Movement 2020 Press Conference
Press Invitation
Thursday, September 24, 2020 — The Sustainable Development Movement Summit created an exciting space where Senior Government Officials, Industry and Private Sector Leaders, Global Entrepreneurs and Civil Society converged over two days. Thousands from across the globe were networking and experiencing exchange of thoughts, best practices, untold stories and strategies concerning sustainable growth and development within the Caribbean.
The OECS Commission will be hosting a Post-SDM Press Conference.
WHO
Officials speakers:
Dr. Didacus Jules - Director General, OECS Commission
Lisa Taylor-Stone - Head, Development Cooperation Resource Mobilisation Unit
WHEN
September 25, 2020 from 2:00 P.M
WHERE
The OECS Commission headquarters, Morne Fortune, Castries, Saint Lucia.
Media partners outside of Saint Lucia can join the press conference online via zoom (the link will be made available upon request).
For more information on the OECS/Republic Bank Sustainable Development Movement visit oecssdm.com
Alisha Ally Communications Specialist (Temp), Organisation of Eastern Caribbean States
OECS Communications Unit Organisation of Eastern Caribbean States