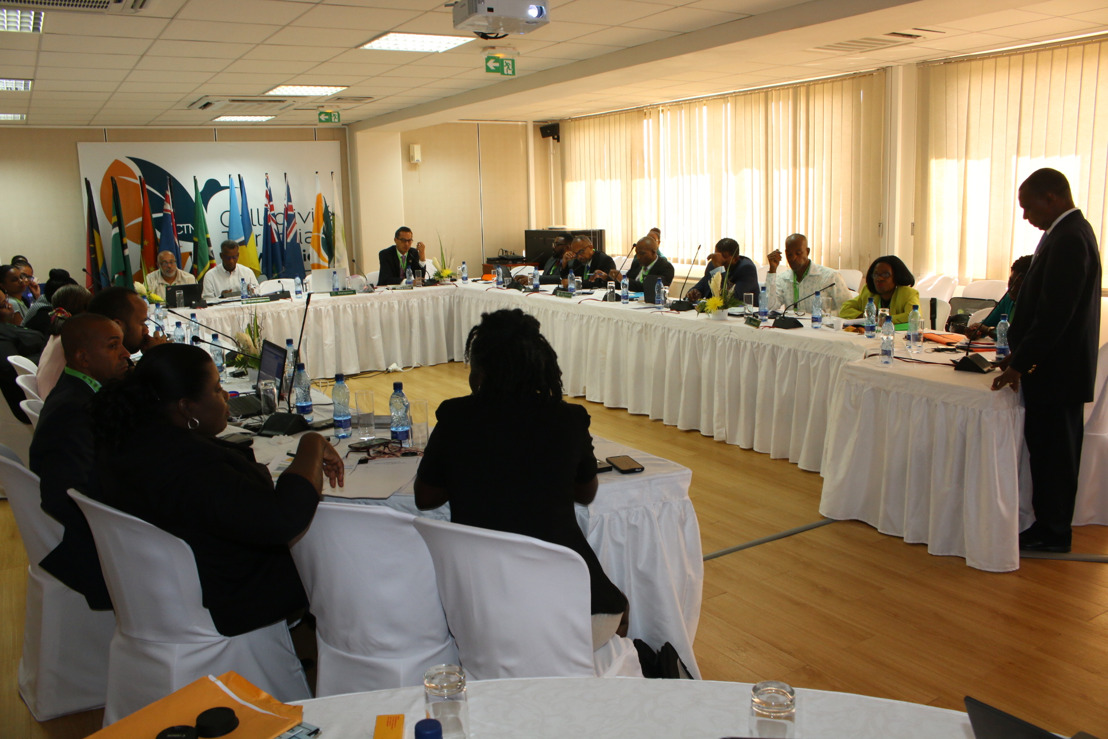 Improving Health across the OECS: Health Ministers make ten commitments towards regional integration
OECS Media Release
Tuesday, December 5, 2017 — The 4th Council of Ministers of the Eastern Caribbean States concluded with the Fort-de-France Declaration in which ten commitments to foster regional solidarity in health were agreed, especially in the light of the hurricanes that emphasized the inequality of access to emergency services in the region.
The meeting was recently held at the headquarters of the Territorial Authority of Martinique, convening representatives of governments but also of the Caribbean Public Health Agency (CARPHA) and the Pan American Health Organization (PAHO).
Addressing the myriad of health challenges due to the hurricanes that severely impacted five of the OECS Member States was a key agenda item. Consequently, decisions were taken to strengthen the response of the emergency health framework with the creation of a joint emergency fund and the facilitation of hospital to hospital emergency transfers.

The Council of Ministers acknowledged that Climate Change is a health crisis, and made the link between rising temperatures, rising sea level, extreme weather events and health effects. Climate change effects on health include increased deaths, increased injuries, mosquito and other vector borne diseases, respiratory conditions, poor mental health, impact on food and water security (leading to poor nutrition and gastrointestinal disease) and destruction of health facilities. It was also recognized that the interdependence of the Member States for food supply and backup systems confound recovery efforts.

Dr. Calene Radix, Head of the Health Unit at the OECS Commission, presented the OECS Growth and Development Plan highlighting strategic orientations for the upcoming 15 years towards the 2030 health related sustainable goals.

Participants discussed regional integration from the angle of Health, the lessons learned regarding medical care challenges in the light of the recent hurricanes in the Caribbean and access to Sustainable Quality Health Services before concluding the meeting with the Fort-de-France Declaration.
OECS Director General, Dr. Didacus Jules said at a hospital visit:
"If we are able to cut a very tight collaboration agreement with Martinique the rest of the OECS can participate in the Martinican health system in a way that optimizes the benefits both for Martinique for its expenditure on health as well as the expenditure in the other Member States. [...] We are looking at the possibility of hospital to hospital agreement and Ministries of Health sharing.
Ministers committed to regional solidarity through the ten commitments of the Fort-de-France Declaration:
Share Health Human Resources,
Facilitate pooled procurement of health equipment and services,
Collect and share the relevant information to drive the strategic direction of health including quality and outcome indicators,
Develop and implement common policy and legislative approaches in health,
Develop and disseminate common messages on healthy living,
Create healthy environments through appropriate planning, development and community engagement,
Prioritise prevention and primary care particularly for non-communicable diseases,
Share access to specialized services,
Jointly prepare for and respond to health emergencies,
Share Best Practices and conduct common research.
The Fort-de-France declaration is geared towards one ambitious goal: ensuring "Health for All".


OECS Communications Unit Organisation of Eastern Caribbean States