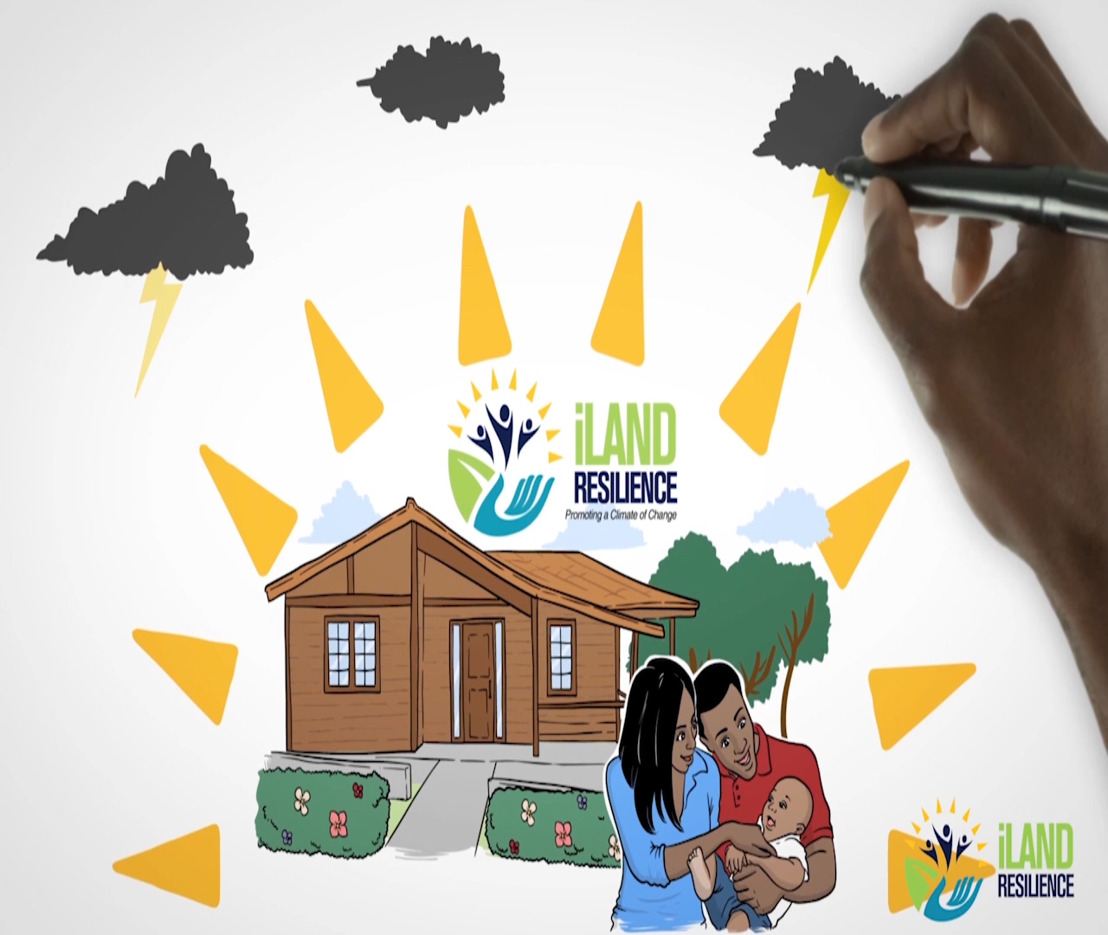 ILAND Resilience Get Creative with Climate Change & Sustainable Land Management
OECS Communication
Friday, May 4, 2018 — The OECS/GCCA ILAND Resilience Project is launching a major Climate Change and Sustainable Land Management awareness initiative in the form of whiteboard animations.
Climate Change is one of the most topical issues globally and it is a major concern for Small Island Developing States like the OECS Region. The 2017 Hurricane season was, unfortunately, a wakeup call for the region and because of this the need to educate the general population is of utmost importance.
The ILAND Resilience Project states that the video animations creatively break down and explain the technical and sometimes difficult to understand the terminology of Climate Change and Sustainable Land Management. Officials attached to the project say that the whiteboard animations aim to reach a wide spectrum of the population, in particular, the young and active audience.
" A part of the GCCA project is a public awareness campaign; it is important to the OECS and also our donors the EU. Often times we take for granted what climate change is; we often think that it's only when there is flooding and events of that nature. But there are a lot of other variables to Climate Change and we wanted to show the different areas the project is seeking to highlight when we talk about Climate Change and Sustainable Land Management," explains Procurement Officer of the OECS/GCCA iLAND Resilience Project- Tanya Wright.
A key component of the OECS/GCCA iLAND Resilience Project is education and changing the way we think about the environment. The whiteboard animation zooms in on issues of food security, water security, and national land instruments like building codes.
"Critical for us is making the themes very simple. Even though the aim is for public awareness and visibility, at the same time a key factor is seeing if there has been any change in habits and attitudes towards Climate Change and Sustainable Land Management, and whether or not we truly understand what it is. So we figured whiteboard animations would be a very unique and simple way of breaking down the technical areas so people could understand what we mean when we talk about water harvesting, legislative policy , frameworks and what exactly these are doing to affect change in their communities, lives and for future generations." continued Wright.
The Climate Change and Sustainable Land Management whiteboard animations are being aired on media outlets across the region. They can also we be viewed at www.ilandresilience.org.
| | |
| --- | --- |
| | This story aligns with OECS Strategic Objective No.4: Assure the Security and Well-being of Citizens. |
| | |
| --- | --- |
| | This story aligns with OECS Strategic Objective No.5: Drive Key Economic Priorities. |