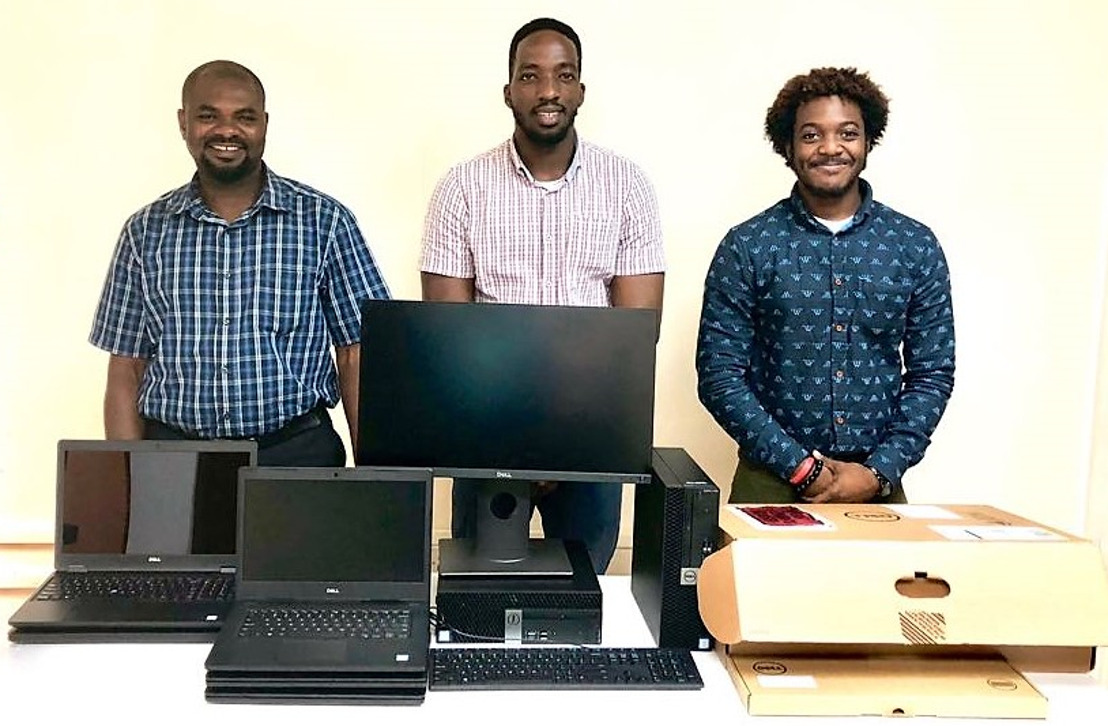 Grenada receives equipment for transition to computer-assisted data collection
OECS Media Release
Friday, March 9, 2018 — As part of the OECS Commission's ongoing support to Member States to transition from paper to the computer-assisted mode of data collection, two desktop and three laptop computers were recently donated to Grenada's Central Statistics Office.
Mr. Halim Brizan, Director of the Central Statistics Office in Grenada, expressed gratitude to the OECS Commission and the Caribbean Development Bank (CDB) for the supply of computers to facilitate the new method of data collection.
"This new approach in administering and processing Grenada's household surveys has greatly impacted our effort to build sustainable capacity in statistics," Mr. Brizan added.
The OECS Commission is assisting National Statistical Offices (NSOs) to improve their statistical business process, an aspect of which includes reducing the cost and time taken for data collection and data processing.
The transition to the computer-assisted personal interview (CAPI) method to conduct household surveys is one area where capacity is being enhanced with support from the World Bank, CDB and other development partners.
To date, Saint Lucia has fully transitioned to CAPI. Antigua and Barbuda, St. Vincent and the Grenadines and St. Kitts and Nevis are gearing up to use tablets for surveys to be conducted in 2018. The NSOs in each of the OECS Member States have all been CAPI-trained and have received tablets to support their transition.
The supply of the equipment to Grenada was done under the CDB-funded Enhanced Country Poverty Assessment Project.
| | |
| --- | --- |
| | This story aligns with OECS Strategic Objective No.4: Assure the Security and Well-being of Citizens. |
Abiola Sandiford Statistical Services Unit, Organisation of Eastern Caribbean States
OECS Communications Unit Organisation of Eastern Caribbean States