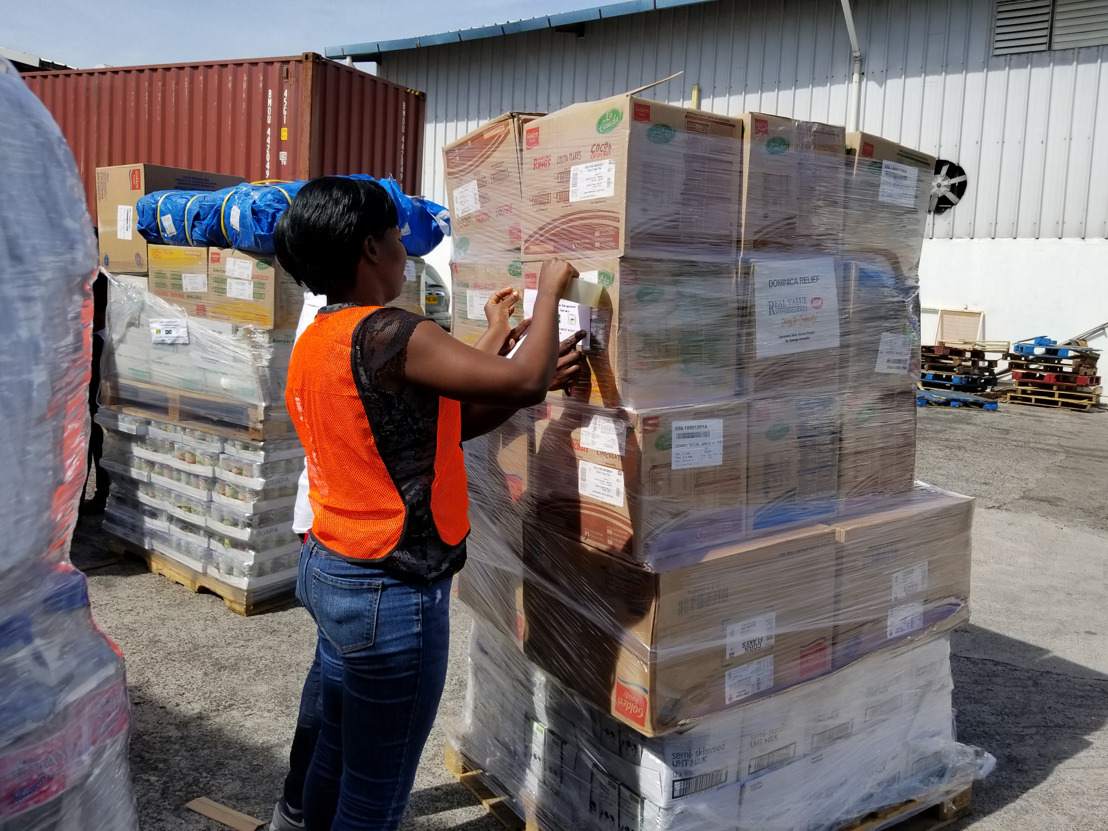 Grenada continues to mobilize to provide vital Dominica, BVI Support
Friday, September 29, 2017 — Grenada is continuing to coordinate its relief efforts including for Dominica and the BVI through its National Disaster Management Agency (NaDMA) through a number of public – private initiatives.
Report Update
The vessel "Flying Buzzard" left Grenada on Monday 25th September where it docked in St. Lucia for about six hours six hours before heading to Dominica with a number of personal consignments. The vessel arrived in Dominica on Wednesday the 27th.
Also arriving was a 40 foot container via GEEST Line accompanied by a technical team of four persons from the Maurice Bishop International Airport (MBIA) to provide support to the Douglas Charles airport.
Grenlec is sending one, 20 foot container for Dominica to leave this Friday on Tropical Shipping and the Spice Island Fish Shop is sending one 20 foot container to Tortola leaving Friday on Tropical Shipping.
A Venezuelan aircraft will land in Grenada at 1000 hours on Friday the 29th September and will leave at 1200 hours to bring fresh fruits and vegetables and other supplies to Dominica
Rotaract Grenada is sending much needed supplies to Rotaract Dominica consisting of a one 40 foot container with 1200 cases of water and a small consignment for the Red Cross is also on its way to Dominica
(NaDMA) is receiving a lot of calls and offers for goods and services - both paid and voluntary.
More to follow.
OECS Communications Unit Organisation of Eastern Caribbean States
Samantha G. Dickson Deputy Disaster Coordinator (Ag) NaDMA Grenada Office