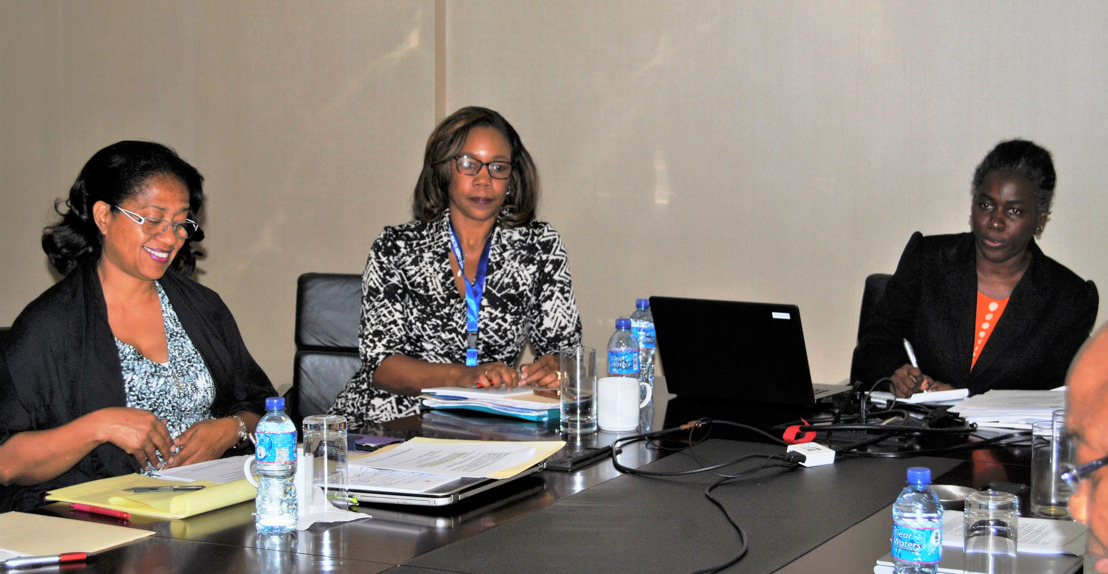 Fostering improved health strategies through partnership
OECS Health Unit meets with Chief Medical Officers in Guyana
Thursday, May 11, 2017 — In an ongoing effort to optimise the health mandate of the OECS Commission, the newly restructured OECS Health Unit met with Chief Medical Officers in Guyana on April 23rd 2017 to discuss and strengthen knowledge sharing strategies.
The meeting served as a precursor to the 25th CARICOM Chief Medical Officers (CMOs) meeting, held on April 24-25th 2017 at the CARICOM Secretariat, and provided an opportunity for CMOs to review the decisions taken at the OECS Council of Health Ministers, held in October 2016, and deliberate on current matters in OECS Member States.
Dr. Carlene Radix, Head of the OECS Health Unit, also used the opportunity to meet with health representatives from the CARICOM Secretariat; the Pan American Health Organisation's (PAHO) offices for the Eastern Caribbean; and the Caribbean Public Health Agency (CARPHA) to encourage synergy in planning the work of the OECS Health Unit. Dr. Radix also participated in the larger CARICOM meeting.
The OECS Health Unit works closely with Ministries of Health, government departments, donor organisations, civil society groups and communities themselves to offer integrated solutions to a wide range of health challenges at both the local and regional level.
Dr. Carlene Radix Head, Health Unit, Organisation of Eastern Caribbean States
OECS Communications Unit Organisation of Eastern Caribbean States