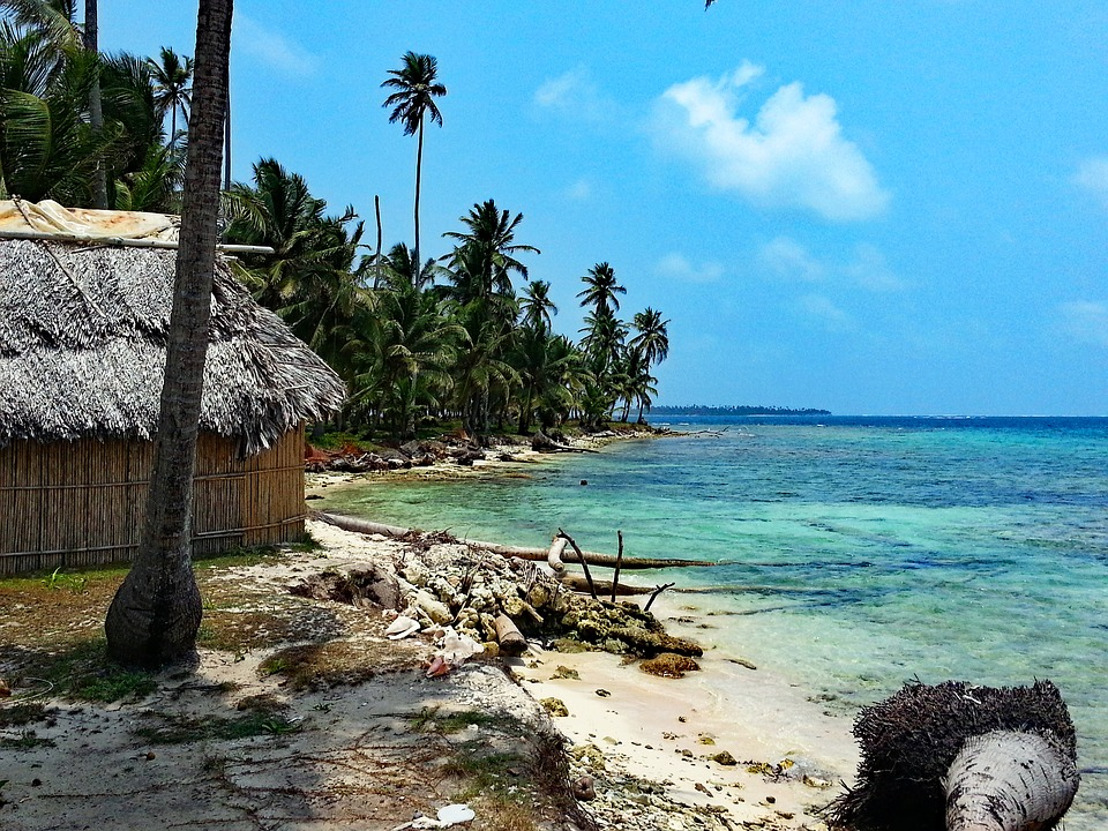 Fiji Launches Logo for COP23
Media Release: United Nations Framework Convention on Climate Change (UNFCCC)
Wednesday, April 12, 2017 — On Tuesday April 11, 2017 the incoming President of COP 23, Fijian Prime Minster, Mr. Frank Bainimarama launched the logo for the 23rd Session of the Conference of Parties (COP23) to the United Nations Framework Convention on Climate Change (UNFCCC). The upcoming conference will be held in Bonn, Germany from November 6 – 17, 2017 and will be presided over by Fiji, hosted by the UNFCCC Secretariat with the generous support of the Government of Germany.
The logo fittingly captures the vulnerability of small island developing states to the impacts of climate change, such as sea-level rise and increasing storm intensity. The logo illustrates a partially submerged island with a huge wave bearing down on it, aiming to raise further awareness on the uncertain future that many low-lying islands and coastal zones around the world face.
It also serves as a reminder of one of the Principles of the Convention which recognizes "the specific needs and special circumstances of developing country Parties, especially those that are particularly vulnerable to the adverse effects of climate change, and of those Parties, especially developing country Parties, that would have to bear a disproportionate or abnormal burden under the Convention, should be given full consideration."
The logo design was the subject of a national competition in Fiji that received over 80 entries. The winning entry was submitted by Mrs. Ronna Sekiguchi who runs the Green House Studios design company. Two students were runners up in the competition.
At the launch ceremony, President Bainimarama highlighted that Fiji was looking forward to taking on the COP presidency, commended the many entries received and stated that "This is a very stark and effective message to take to the world. The need for us all to come together to build partnerships for climate action between governments, civil society and the private sector and work together to improve the climate resilience of vulnerable nations such as Fiji."
As a priority, the COP Presidency intends to preserve the multilateral consensus contained in the Paris Agreement for decisive cuts in carbon emissions and maintain the momentum for its implementation through actions that citizens around the globe can join.
Crispin d'Auvergne Climate Change & Disaster Risk Management Coordinator , OECS Commission
Ramon Peachey OECS Communications, Organisation of Eastern Caribbean States
Tahira Carter OECS Communications, Organisation of Eastern Caribbean States