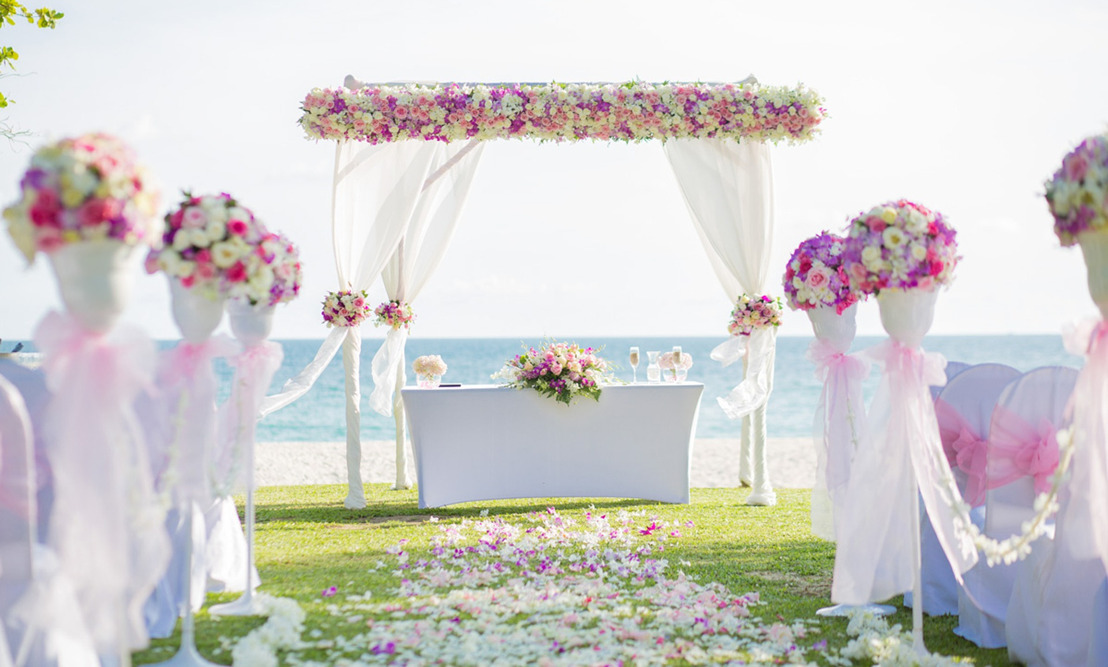 Dreamy Weddings named the "Caribbean Wedding Planner of the Year" and "Caribbean Off-Site Wedding Planner of the Year"
Monday, September 10, 2018 — Dreamy Weddings & Tours Inc, a leading Caribbean destination wedding planner headquartered in the Federation of St. Kitts and Nevis, has won two categories of the 2018 Caribbean Wedding Industry Awards (CWIA) and is now designated "Caribbean Wedding Planner of the Year" and "Caribbean Off-Site Wedding Planner of the Year."
This builds on the many achievements of Dreamy Weddings over the years including the designation of its CEO Ms Natalie John as a 2010's A-List Wedding Planners by Destination Weddings & Honeymoons magazine.
In a statement after winning the awards, Ms. Natalie John, Founder and CEO of Dreamy Weddings and Tours Inc said,
"It's a great pleasure and honour to win not just one but two awards at the impressive Caribbean Wedding Industry Awards Event."

"It's such a momentous occasion for me… and my entire team," she added.
Ms. John was elated to receive both awards and emphasized the importance of following dreams. She indicated that she followed her dream for some 19 years and she finds it truly amazing to be recognized in this way after such an extended period of perseverance and hard work.
Ms. John, who was also a presenter at the CWIA workshop, shared words of encouragement to upcoming travel agents and other wedding professionals.
"If you have a dream you have to believe in it, but apart from believing you need to start writing it down and putting together business plans. It is also good to always keep yourself active within the industry."

"You must know the trends, keep up to date with the industry, and keep reinventing yourself. Dedication is key, and confidence in yourself is critical," she shared with the audience.
Dreamy Weddings specializes in destination wedding planning and scenic tours for the thirteen (13) beautiful Caribbean destinations namely Antigua, Aruba, Anguilla, Barbados, Belize, Commonwealth of Dominica, Grenada, Jamaica, Mexico, Puerto Rico, St Lucia, St Maarten and St Kitts & Nevis.
As the destination wedding planner of choice for their many clients around the world, Dreamy Weddings offers customized ceremonies, including church weddings, cruise weddings, weddings at sea, garden weddings, waterfall weddings, beach weddings or weddings at private villas. Dreamy Weddings offers full service planning, from ceremony to reception, including transportation from your hotel or cruise ship to the wedding location and back.
About the Caribbean Wedding Industry Awards:
The Caribbean Wedding Industry Awards is a unique educational and networking event developed to showcase the Caribbean as the premier destination for weddings, honeymoons and romance. This three-day familiarization-event hosted top wedding planners, romance-oriented travel agents, suppliers, and wedding related vendors. Sponsors of the awards included Jamaica Tourist Board, Destination Wedding & Honeymoon Specialists Association, American Airlines and Sandals.
Shajunee Gumbs Dreamy Weddings & Tours Inc
OECS Communication Unit Organisation of Eastern Caribbean States