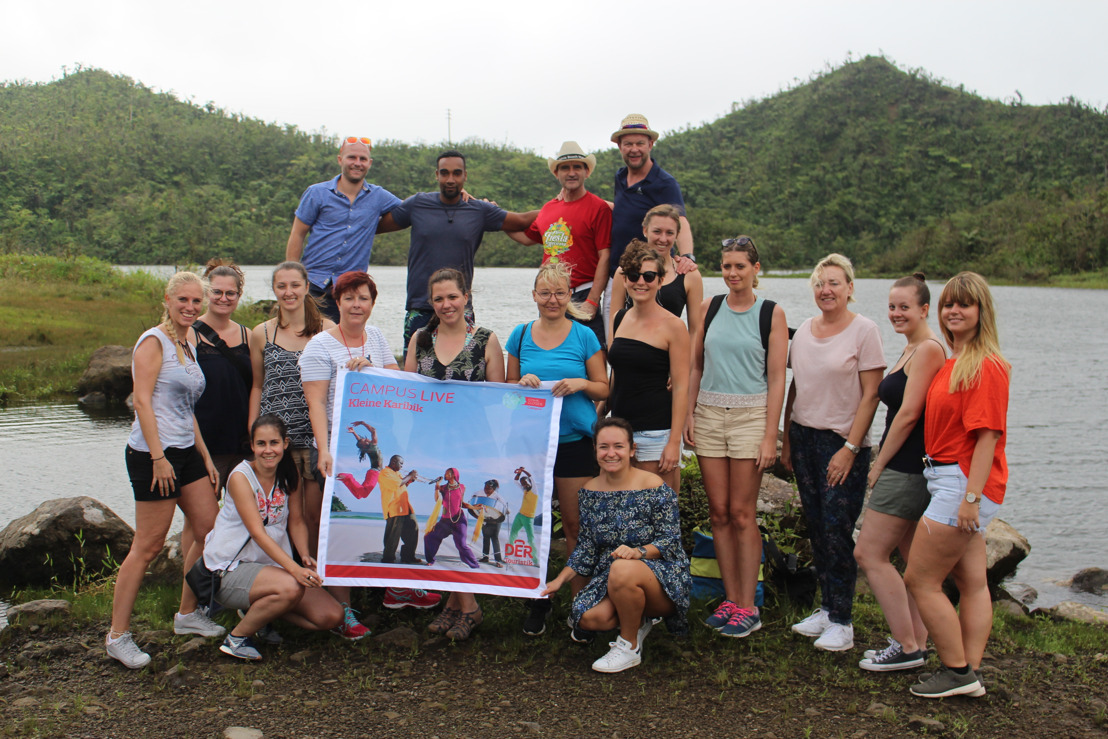 Discover Dominica Authority Hosts International Press and Travel Advisers
Discover Dominica Authority
Thursday, December 20, 2018 — Roseau, Dominica October through December 2018 was a hive of activity in the tourism sector as the Discover Dominica Authority executed its strategy of re-introducing destination Dominica to members of the international media and travel trade. In readiness for a more aggressive outreach in 2019, over 70 press and travel agent contacts from all of Dominica's major source markets were invited to come and experience the destination.
These educational familiarization and press trips enabled travel agents, tour operators and journalists to appreciate the strides the country has made since the passage of Hurricane Maria, visit the re-opened properties and to see first-hand the developments within the sector primarily as relates to the large luxury hotel plant coming on stream.
The plethora of activities on offer provided enjoyable and exhilarating diversions for our guests, who were able to immerse themselves in our unique brand of wellness, adventure and food excursions, becoming true Nature Island 'experts' and ambassadors in the process.
First, through the medium of music in the true celebratory season of Independence and Reunion, media houses from the Caribbean, Germany and France were hosted by the DDA for the festivities of the World Creole Music Festival, experiencing the island's authentic culture on an intimate level.
Travel agents and Tour Operators from the United Kingdom, Germany, France, USA, Canada and the English speaking Caribbean were all hosted during the months of November and December.
Customised itineraries were designed to focus on new initiatives in the tourism industry, one-on-one meetings and interviews with stakeholders and experiences of product offerings and tours to various sites and attractions.
Also included in press visits for November and December were writers who are top in their field, producing features on the destination from an experiential point of view.
A journalist from USA's renowned Travel and Leisure Magazine was present on island to document the recovery efforts and voluntourism activities; from the UK, chef, television presenter and entertainer, Ainsley Harriott embarked on a culinary excursion on Dominica.
These efforts alone will produce a 1-2 page feature on Dominica in February, and a television series of 2 one-hour episodes of local culinary fare and experiences on Ainsley's Caribbean Adventure. Coupled with vloggers, travel writers and reports from various media outlets within our source markets, destination Dominica is sure to get maximum exposure to its various publics globally.
CEO and Director of Tourism commented that "This augurs well for continuing the momentum which saw an increase in arrivals from the one year milestone after Hurricane Maria, with a 15% increase in arrivals in September and a 91 % increase in arrivals in October when compared to 2017.

With increased improvements, heightened awareness and exciting initiatives in the coming months, the Nature Island is set to reclaim its rightful place as the quintessential nature holiday experience in the Caribbean."
For more information on Dominica, contact Discover Dominica Authority at 767 448 2045 or, visit Dominica's official website: www.DiscoverDominica.com, follow Dominica on Twitter and Facebook and take a look at our videos on YouTube.
OECS Communication Unit Organisation of Eastern Caribbean States