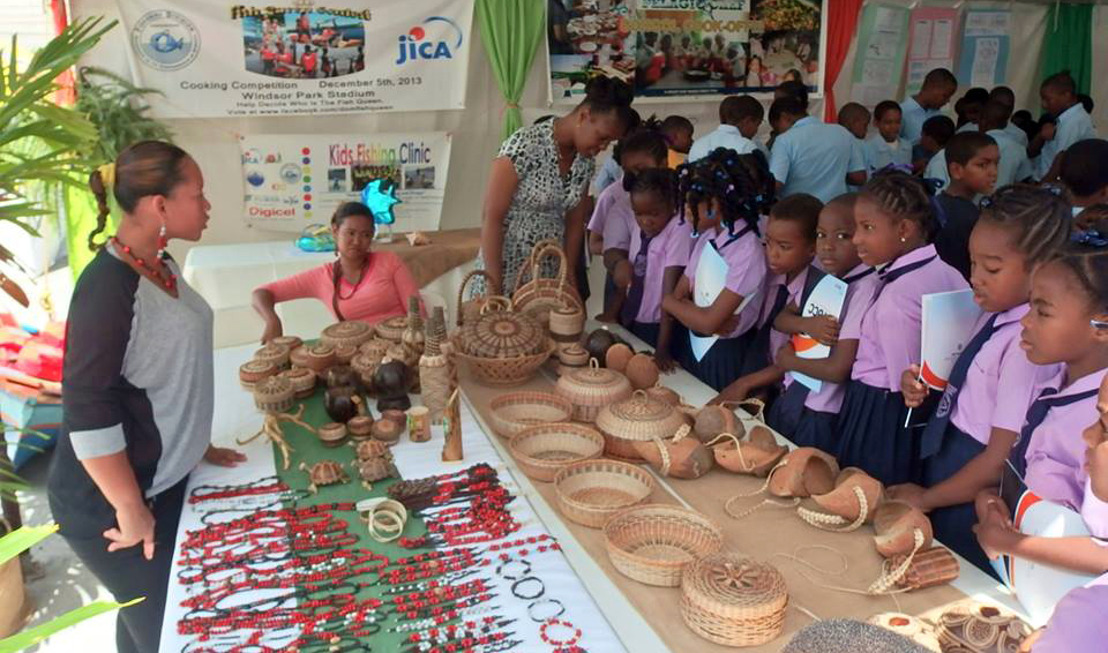 Climate Fest comes to Grenada
OECS to host Environmental Exhibit and Fair from April 25th
Monday, April 24, 2017 — The Organisation of Eastern Caribbean States (OECS), in collaboration with the Ministry of Education, Human Resources and the Environment in Grenada, will be hosting Climate Fest, an Environmental Exhibition and Fair from April 25th 2017 at the Radisson Grenada Beach Resort. The Fest is open to the public and seeks to raise awareness on the need for adaptation and mitigation programs to combat climate change.
The central theme of the exhibition is "Accelerating Sustainable Development: Addressing Challenges, Creating Opportunities." The various exhibitor displays will demonstrate the main climate change challenges being faced by the region and some of the coping strategies being implemented.
Exhibitions will be presented in a 'green atmosphere' with vibrant displays and simulated gardens to embody the theme of climate change and sustainable development.
The official opening ceremony for the Exhibition will be held at 6:00 p.m. on Wednesday April 26th 2017. Exhibition displays will end on Thursday, April 27th 2017.
The 2017 Climate Fest in Grenada follows a successful Climate Fest held in Dominica in 2016.
The event is being held to coincide with the fourth meeting of the Council of Ministers of Environmental Sustainability, which is scheduled to take place on April 27-28th 2017 at the Radisson Hotel, Grenada.
Contact:
Aria St. Louis
Head of the Environment Division
Ministry of Education, Human Resource Development & the Environment
Tel: (473) 417 3043 / (473) 403 2903
Aria St. Louis Head of Environment Division, Ministry of the Environment, Government of Grenada
Phillip Cupid OECS Communications, Organisation of Eastern Caribbean States
Ramon Peachey OECS Communications, Organisation of Eastern Caribbean States
Tahira Carter OECS Communications, Organisation of Eastern Caribbean States