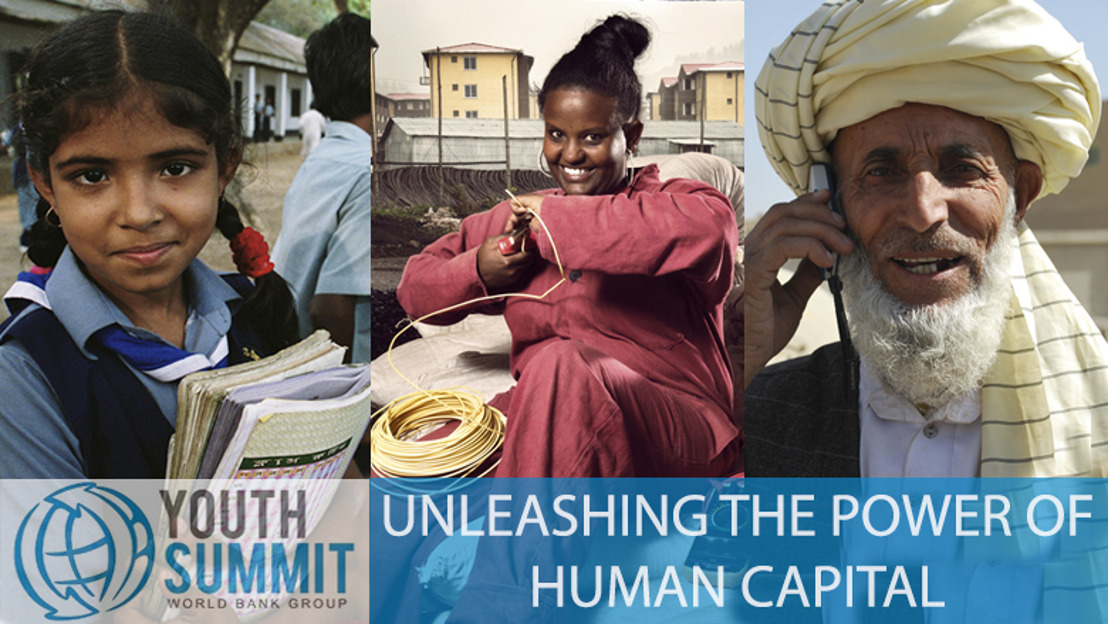 Applications Open for the World Bank Youth Summit 2018
World Bank Group
Wednesday, October 3, 2018 — The annual World Bank Group Youth Summit will be held in October 2018 under the theme "Unleashing the Power of Human Capital". The event which seeks to empower youth to find their own innovative ideas for development and provide a platform for dialogue, will gather attendees from over 100 countries. Applications to participate to the Youth Summit Competition are to be submitted by October 9 and other applications to attend the Youth Summit close on October 15.
Established in 2013, the Youth Summit is an annual event held by the World Bank Group (WBG) to engage with youth globally on the most pressing topics facing their generation.
The Summit targets young citizens between 18 and 35 years and seeks to achieve multiple objectives:
to empower youth to explore innovative ideas for tackling development challenges,

to provide youth with the tools to build and engage in impactful projects,

to promote dialogue between youth and the World Bank Group.
In 2017, the Youth Summit generated over 1,800 applications and 400 participants. 12,500 other persons were able to view the Summit online. This year, the summit will take place under the theme: "Unleashing the Power of Human Capital".
It is globally recognized that the "human capital", also known as "human talent" which includes the skills, knowledges and experience of a population, forms a key component of a country's competitiveness. Hence, the event will provide youth with a forum to share their ideas and learn from one another, encouraging the creation of innovative and equitable initiatives and the development of capabilities required in the ever-evolving future.
The event includes two component, namely the Youth Summit Competition for which individual participants or teams of 1 to 4 persons are invited to submit an idea that contributes to building human capital, and the World Bank Group Youth Summit that will gather youth passionate about investing in human capital.
Young persons interested in taking part to the event are invited to submit their applications for the Youth Summit Competition before October 9. Applications to attend the World Bank Group Youth Summit close on October 15.

For more information, visit the following website: World Bank Youth Summit 2018.
| | |
| --- | --- |
| | This story aligns with OECS Strategic Objective No.5: Drive Key Economic Priorities. |