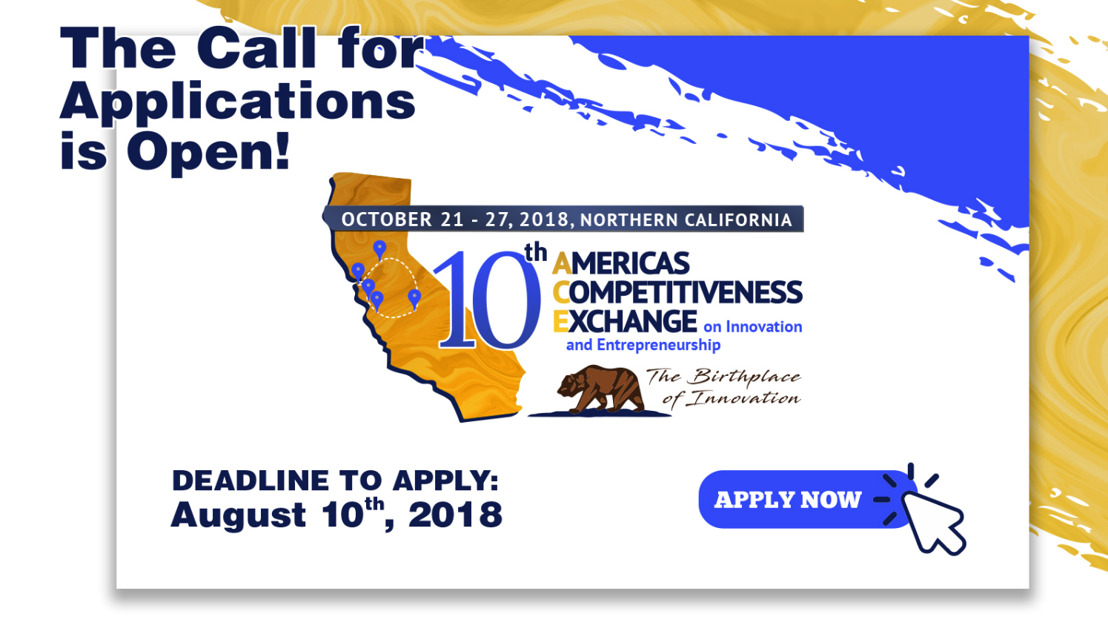 Applications are open for 10th Americas Competitiveness Exchange on Innovation and Entrepreneurship
Wednesday, August 8, 2018 — The call for applications is open for the 10th Americas Competitiveness Exchanges on Innovation and Entrepreneurship (ACE) that will take place from Sunday, October 21 to Saturday, October 27, 2018 showcasing key Northern California destinations that are helping to move the success that is Silicon Valley's Innovation and Entrepreneurial Ecosystem across the Golden State.
Participants will visit San Francisco, Silicon Valley, Santa Cruz, Monterey, Salinas, Fresno, Sacramento, and Davis and explore potential partnerships with universities, private sector partners, state and local governments, and non-profits.
"Together, we can address some of the most significant challenges we face globally by embracing the new connections, partnerships, and possibilities."
The 10th ACE is convened by the Organization of American States (OAS) as the Inter-American Competitiveness Network (RIAC) Technical Secretariat; the Government of the United States, through the US Department of Commerce and the US Department of State as the ACE Co-founders and ACE Committee Members; and the Government of Argentina, through its Ministry of Production, as Chair Pro Tempore of RIAC (September 2017-2019).
The deadline for applications is August 10, 2018