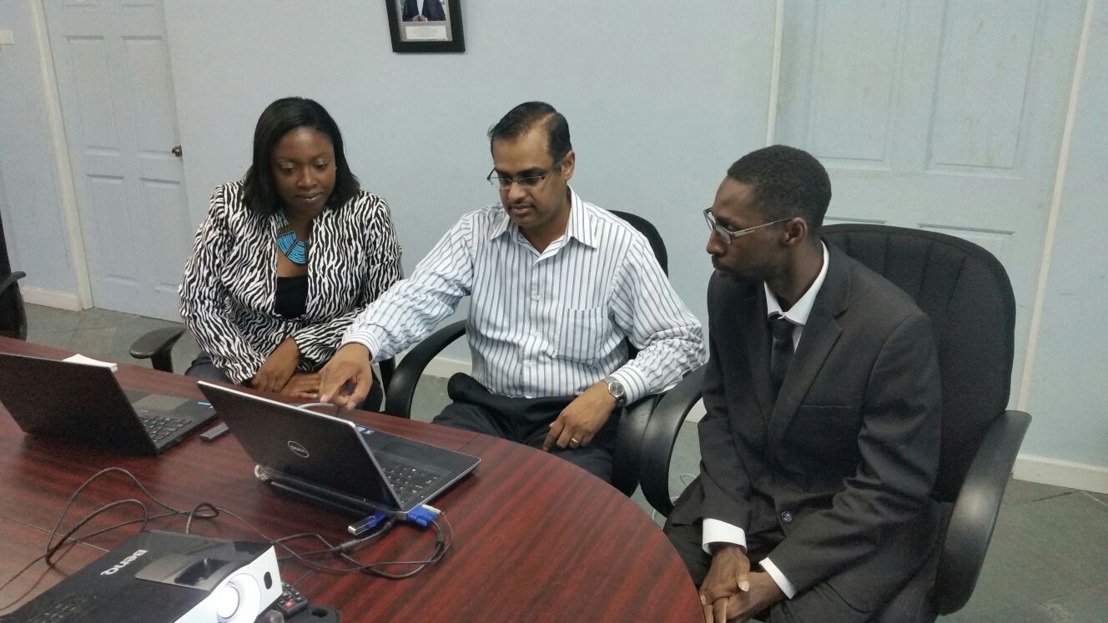 APEX delivers digital training program to St Vincent Public Prosecutor's Office
OECS Media Release
Friday, March 30, 2018 — DPP, Prosecutors trained to use Curia Case Management System by APEX for investigative reporting and collaboration. Technology plays a critical role in helping to address challenges such as high case backlogs, lengthy file searches faced by our justice sector. It has a major role to play in improving the quality of service that society receives and deserves.
St Vincent and The Grenadines is taking steps to address these challenges and raise the standard of service delivered office by the office of the Attorney General and by the Director of Public Prosecutions. To do this, the country has joined APEX, the Caribbean agency established to provide technology-enabled support for the region's justice sector.
"Equipping public prosecutors is fundamental to the administration of justice in the Caribbean. APEX, the Caribbean agency established to support the region's justice sector, has developed cost-effective tools and training programs to help improve the efficiency and effectiveness of public prosecutor's, attorney's general as well as courts and law offices." APEX executive director, Bevil Wooding, said, following a training exercise conducted by APEX for staff from the St Vincent AG and DPP's offices.
Ms. Sejilla Mc Dowall, Senior Counsel in the Office of the Director of Public Prosecution shared that the APEX initiative is strengthening their capacity and enabling them to do their job more effectively.
"APEX Curia technology is extremely useful and it clear that it has been designed for the Caribbean environment. It is fit for purpose as it modernizes our case management processes from an archaic paper-bound system to a flexible paperless system. We can already see the potential benefits in terms of enabling us to do our jobs faster and more efficiently. Curia enables our teams to leverage the potential of technology in a manner that is secure, reliable and relevant to our Office and by extension St Vincent and the Grenadines," she said.
The workshop was conducted by APEX Chief Technology Officer, Richard Wall, and targeted members of the DDP office, as well as representatives from the Attorney General's office. The event was part of St Vincent and the Grenadines ICT Week, hosted by the government in collaboration with the Caribbean Telecommunications Union.
St Vincent and the Grenadines, and other justice sector stakeholders across the Caribbean are benefitting from similar training and tools developed by APEX to support investigation and prosecution of crimes, electronic case filing, automated case management and digital recording and transcription of court proceedings.