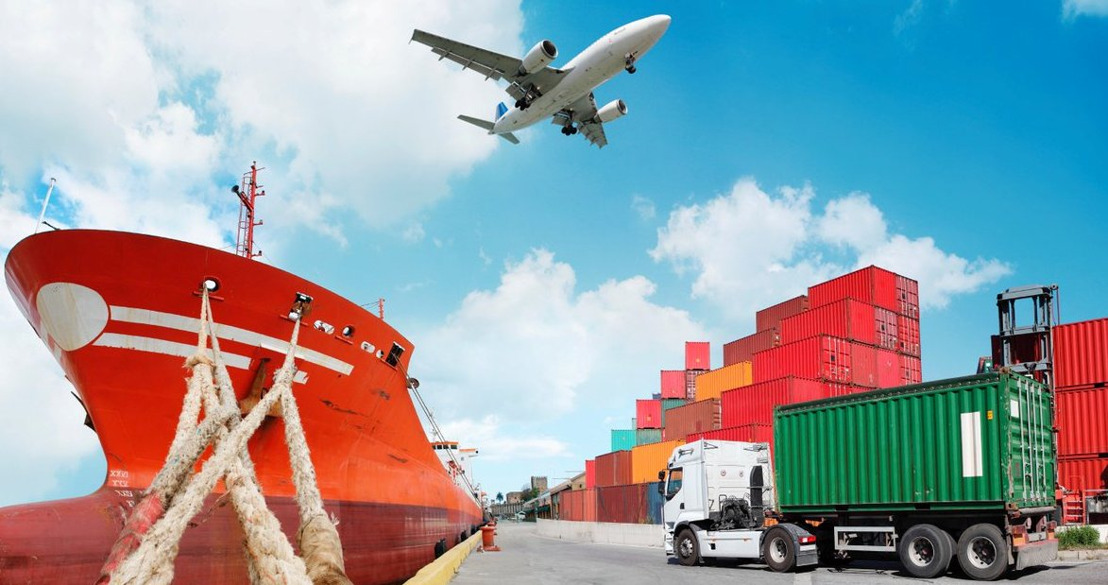 Agricultural Revolution underway in the OECS
OECS Media Release
Thursday, June 22, 2017 — The Agriculture Sector in OECS Member States is on the brink of a new era in collaborative production for regional and international trade. A comprehensive grouping of regional agriculture stakeholders, which include Ministers, Manufacturers, Traders, representatives from the Bureau of Standards and the OECS Commission, are working together to ensure the success of the initiative.
The virtual OECS Agri-Export Working group began in June of 2016 and, only one year later, has seen many achievements due to the influence and reach of the agricultural stakeholders involved, paired with the technological nature of the ongoing online meeting, which facilitates speedy action and decision making.
Main achievements of the Agri-Export Initiative to date include:
three refrigerated boats traversing the OECS and the wider Caribbean with agricultural produce and livestock;
improvement of phytosanitary standards;
change in production packaging from bags to boxes;
forging new purchasing links with Trinidad and Tobago, Martinique, the United States and Canada;
joint production to fulfill shipment quotas for international trade;
development of an app to connect producers, traders, supermarkets and hotels virtually;
identification of high value crops for each Member State with a view to increase production in these areas for regional and international trade; and
identification of designated Agriculture point persons in each OECS Member State to ensure quick implementation of projects and timely feedback.
Regional trade has been greatly facilitated with the service of the MV Sea Rambler, the MVC American Liberty and the Iron Cat, which export a range of fruits and vegetables from as far north as the British Virgin Islands to as far south as Trinidad and Tobago.
Minister for Agriculture in St. Vincent and the Grenadines, Hon. Saboto Caesar, said that while regional trade is a priority as the OECS strives to lower its food import bill, it is also important that Member States aim to be self sufficient.
"At all costs, we should try not to import goods which can be produced on the island – whether from the OECS or extra regionally."

"National agricultural platforms need to step up and produce more. We should aim for self sufficiency and collaborate to consolidate exports for extra regional trade," Minister Caesar said.
Joint production for international markets is an area of great potential for regional integration and the continued development of OECS economies.
OECS Director General, Dr. Didacus Jules, said that the extensive achievements that the working group was able to cover in the space of a year was not only testament to inter-regional collaboration but the strong desire of the group to fulfill the economic aspirations of the OECS farming community with new commercial opportunities via the shipping initiative.
"Agricultural prosperity remains paramount to the OECS, not only in terms of economic advancement and reducing the unacceptably high food import bill but ideally we want to move to a stage where we, as a region, can produce a marketable surplus for export markets," Dr. Jules said.
Farmers in Dominica and St. Vincent and the Grenadines recently worked together to fulfill a shipment quota of dasheen to the United States, an order which Minister Caesar said would not have been possible without collaboration.
Since the start of the initiative, St. Vincent and the Grenadines has shipped 3,325 50lb boxes of dasheen to the United States; and Dominica, on its first shipment, successfully exported a 20ft container comprising 425 50lb boxes of dasheen.
Opportunities to increase extra regional trade have also recently been strengthened by the B767 cargo aircraft service to St. Vincent and the Grenadines which offers 220,000 lbs of cargo space per week. The aircraft also services Grenada which, in addition to securing loaders for goods, plans to invest in refrigerated containers for cold storage.
Projections for agricultural production in the region are expected to show a marked increase as Member States prepare for smart production aimed at efficiency and competitiveness, and innovative stakeholder collaboration in the sub region continues.
George Alcee Agricultural Economist, Organisation of Eastern Caribbean States
Tahira Carter Senior Communications Specialist, Organisation of Eastern Caribbean States
OECS Communications Unit Organisation of Eastern Caribbean States