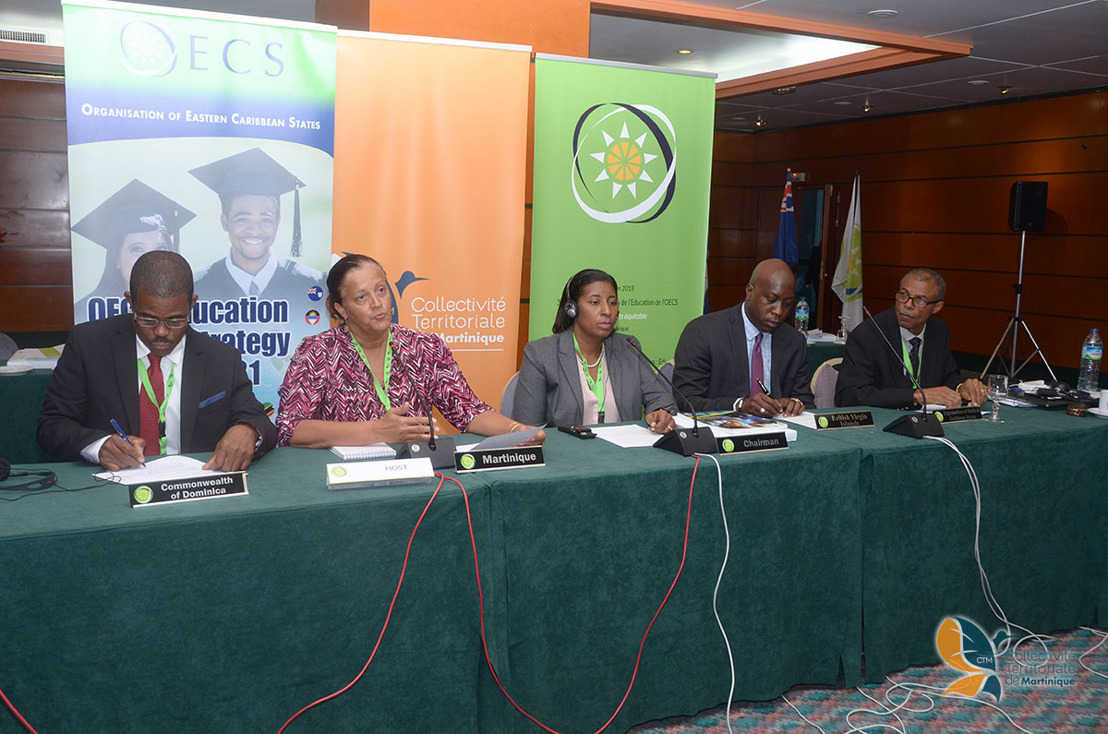 3rd Meeting of The Council of Ministers of Education
Improving educational outcomes across the OECS
Monday, March 5, 2018 — The 3rd Meeting of the Council of Ministers of Education was held in Martinique under the theme 'Equity and Access' from February 27 – 28, 2018. The meeting was intended to provide opportunities for policy makers to agree on strategies and actions to advance the education development agenda of the OECS in keeping with the OECS Sector Strategy (OESS) and share experiences and innovative ideas towards overall growth of education in the region.
High on the agenda were the impact of disasters on the education sector and the issues of schools' response to disasters. Student performance and teacher quality were also major issues discussed. Ministers benefitted from knowledge exchange experiences with Martinique, where they gained insights into key education programmes that can open doors to education opportunities in Martinique and Europe for English-speaking OECS citizens.
In attendance were the Executive Councillor (Education) of Martinique and Ministers of Education from OECS territories.
Among the major decisions stemming from this meeting were:
Developing design guidelines for construction of disaster resilient schools
Prioritizing Disaster Risk Reduction in Education in order to develop skills of resilience in children and adolescents
Adopting a model for accommodating and tracking students in post-disaster and emergency situations
Facilitating the establishment of the Caribbean Mathematics Monitoring Group
Strengthening cooperation with Martinique for increased exchanges and improved opportunities for students of Martinique and the English-speaking OECS territories.
| | |
| --- | --- |
| | This story aligns with OECS Strategic Objective No.5: Drive Key Economic Priorities. |
OECS Communications Unit Organisation of Eastern Caribbean States