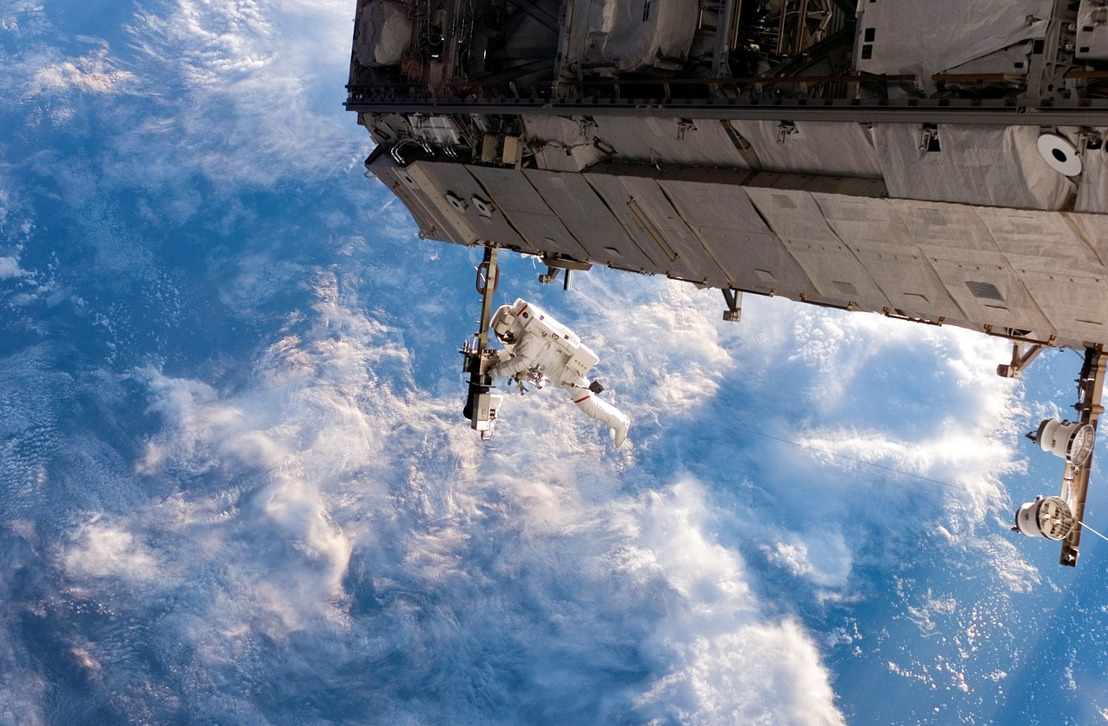 10,000 Girls Tour: Empowering girls across the Eastern Caribbean
OECS Commission partners with Brightest Stars Foundation to inspire Caribbean youth
Wednesday, May 17, 2017 — The Organisation of Eastern Caribbean States' (OECS) Commission has partnered with Dr. Camille Wardrop Alleyne, NASA space scientist and Founder of the Brightest Stars Foundation, to inspire girls in the OECS region to achieve against all odds.
Trinidad-born NASA aerospace engineer and role model, Dr. Alleyne will use her own journey and Caribbean success story, paired with the positive message of the film "Hidden Figures," to motivate, inspire and empower 10,000 girls throughout the region to reach their full potential. Her message to them is to dream big dreams and to know that there is no limit to what they can achieve with hard work, determination, focus and a belief in themselves.
"When you empower and inspire youth to believe in themselves and their capacity for greatness, they embrace their power to be the leaders of tomorrow – leaders who will create positive and lasting change in their communities and our world," Dr. Alleyne said.
"Hidden Figures" is the untold true story of the brilliant African-American women mathematicians who NASA hired in the late 1950's. These women were instrumental in calculating the flight trajectories that made the mission of the first American to orbit the Earth – John Glenn – successful. Dr Alleyne hopes to use the narrative of "Hidden Figures" to inspire and motivate young Caribbean women to see their potential for greatness.
The Eastern Caribbean leg of the 10,000 Girls Tour aims to host 1,500 girls in each island, with a particular focus on underserved rural and urban communities. Dr Alleyne and her team plan to visit at least ten Caribbean islands by the end of the year.
The film screening will be followed by a panel discussion led by Dr. Alleyne and that includes a highly accomplished local female STEM model and a female university scholar.

Director General of the OECS, Dr. Didacus Jules commended the initiative saying that "the OECS Education Strategy is committed to gender equality and that the promotion of science, technology, engineering and maths was an important element in the educational formation of young Caribbean women.
"We commend and support this initiative by Dr. Alleyne who is a leading Caribbean Scientist employed in NASA's Space Program and we are hopeful that this will ignite a passion for the sciences among our girls".
The 10,000 Girls tour was launched in Trinidad on March 15th 2017, under RBC Caribbean Limited's Young Leaders Programme and boasted over 340 girls from all across the country.
About The Brightest Stars Foundation: The Brightest Stars Foundation is a non-governmental organisation that is dedicated to educating, empowering and inspiring young women to be future leaders in the study of science, technology, engineering and mathematics. Founded in 2007 by Dr. Camille Wardrop Alleyne, the Brightest Stars Foundation has inspired and empowered over 3000 young people, globally, to see their potential and to strive for excellence in their academic pursuits.
For more information on the 10,000 Girls Tour:
Facebook: @ttgtlive
Instagram: @ttgtlive
Twitter: @ttgtlive
OECS Communications Unit Organisation of Eastern Caribbean States