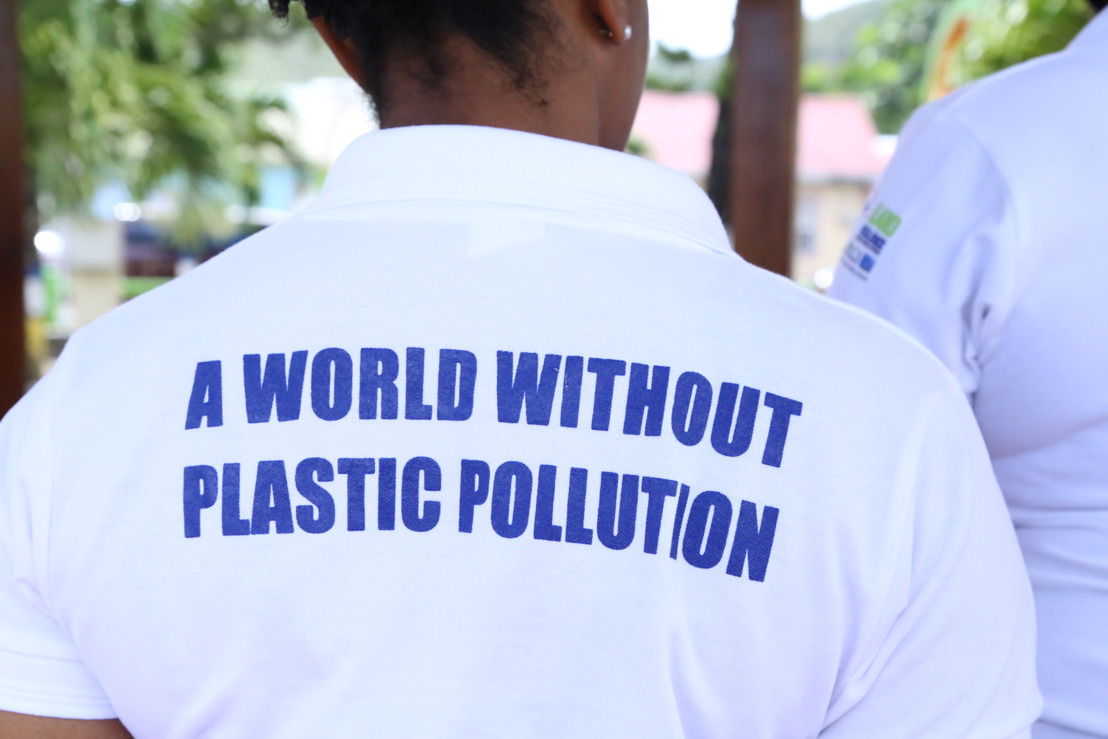 100 Volunteers Mobilized Against plastic pollution in Anse-La-Raye, St-Lucia
OECS Media release
Thursday, April 26, 2018 — Over 100 volunteers gathered in the community of Anse-la-Raye, Saint-Lucia, on April 20 to participate in a major cleanup activity. The initiative was held in observance of World Earth Day celebrated on April 22 under the theme "a World Without Plastic".
The cleaning activity was organised by the Anse-la-Raye Disaster Committee in collaboration with the OECS Environmental Sustainability Cluster, the New Zealand High Commission, the European Union, the Caribbean Catastrophe Risk Insurance Facility Segregated Portfolio Company (CCRIF SPC) and the Saint Lucia Solid Waste Management Authority.

Students from five different schools participated in the initiative. Young volunteers marched in the street of Anse-la-Raye to encourage residents to join the cleanup campaign and to raise awareness about plastic pollution. Following the march, participants formed several groups spread over different sectors to collect litter from the streets and the drains of the community.

Josette Edward-Charlemagne, Programme Officer in the OECS Environment Sustainability Cluster, who coordinated the initiative with other stakeholders, explained that Anse-la-Raye is very strategic as to raising public awareness on environmental issues and noted that the community, which is traversed by two rivers, is heavily impacted by plastic pollution and a growing number of illegal dump sites.
We are currently undertaking two projects involving the two rivers in Anse-la-Raye. The first is a mangrove restoration project, funded by CCRIF SPC while the second involves stabilisation of the river bank, funded by the Government of New Zealand. While implementing the mangrove project, we observed the level of pollution in the area which is why we chose to support the cleanup initiative in that particular community.
Mrs. Edward-Charlemagne also underlined the close collaboration between the OECS Commission and the Member States with respect to a collective response addressing environmental matters.
Plastic waste is a critical problem which poses many problems and contributes to flooding in our small communities. We are working with our Member States to ensure that measures are put in place towards its elimination.
According to the United Nations 8 million tonnes of plastic waste end up polluting the oceans each year. If no urgent action is taken, the oceans could contain more plastic than fish by 2050.
| | |
| --- | --- |
| | This story aligns with OECS Strategic Objective No.4: Assure the Security and Well-being of Citizens. |